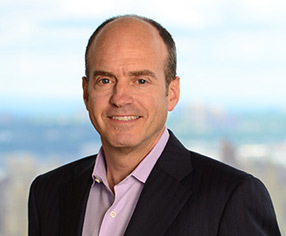 Brian Napack
Brian A. Napack has been named president and CEO of John Wiley and Sons, effective December 4. He succeeds Matthew Kissner, who has served as interim CEO since last May. Kissner, a 14-year member of Wiley's board of directors, will remain as chairman.
"After a thorough and thoughtful search, the board of directors unanimously agreed on Brian as the type of proven leader that can drive our continuous evolution as the trusted, innovative partner that our customers rely on to deliver the critical content, tools and services that they need to meet their goals," Kissner said. "Brian has the deep industry experience, the passion for our business, and the leadership ability to get us there."
Napack had been a senior advisor focused on investments in education and media at Providence Equity Partners, which he joined in 2012. Before that, he was president of Macmillan, overseeing businesses in education, consumer books, digital media and magazines. Prior to Macmillan, Napack was a partner at LEK Consulting. He founded and was CEO of ThinkBox, a digital media company focused on pre K-12 education. At the Walt Disney Company, he founded and ran Disney Educational Publishing and was a co-founder of Disney Interactive. Earlier in his career, he held senior roles at Simon & Schuster and A.T. Kearney, a management consulting company.
"It is truly an honor to join Wiley at such an important moment in the company's history," said Napack. "I have long admired Wiley's foundational strength--its deep history, its culture of excellence, its world class publishing assets, and its strong financial position. I look forward to working with my new Wiley colleagues around the world to tackle the many exciting opportunities and challenges being presented by our markets and, in doing so, continue our tradition of exceeding the expectations of our customers, partners and shareholders."
Jesse Wiley, director and member of the seventh generation of the Wiley family, added: "Brian Napack brings years of proven success navigating digital change and driving innovation in publishing, media and education. In our 210th year of advancing knowledge and learning, we welcome his energy, direction, and leadership as well as his passion for our mission and the customers we serve. I would also like to take this opportunity to thank our chairman, Matthew Kissner, for his stewardship, deep engagement, and strong initiative during his tenure as interim CEO. In a short time, he has made a positive impact in our organization that I know Brian will build on."