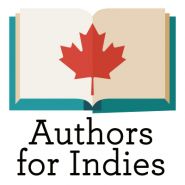 Major changes are in the works for Canadian Authors for Indies Day, the nationwide celebration that began in 2015 and was inspired by Independent Bookstore Day in the U.S. On the AFI blog, founder Janie Chang wrote: "I've always thought of AFI as a band aid until a better-equipped organization came along. It needs institutional-level support to succeed. It needs staff to run the event and advocate for indie bookstores all year. It needs engagement from booksellers beyond hosting authors for an annual event. It needs way more than what our volunteer setup can provide."
A new organization "is picking up the torch to run the 2018 event," Chang noted. "Sorry I can't say more right now, but the new organization has asked me to hold off announcing who they are until they have a budget and team in place. At that time, they will make the appropriate announcements."
She added that it is likely AFI "will be rebranded since it won't be an author-led initiative anymore. Shelley Macbeth (Blue Heron Books, Ont.) and Mary-Ann Yazedjian (Book Warehouse Main Street, B.C.) are staying on board to work with the new organization on behalf of bookstores. They have some great ideas for author-bookseller engagement that offer more options than bookstores hosting authors."
The AFI website will go offline at the end of October, while AFI's Facebook and Twitter accounts will remain operational until new accounts are set up.
"Authors for Indies has been an unbelievable experience," Chang wrote. "I've met so many great people and learned so much. Thank you everyone for your support over the past three years. Farewell and good luck as a new chapter begins!"