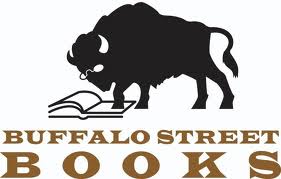 Buffalo Street Books, a community-owned cooperative bookstore in Ithaca, N.Y., is going to stay open after nearing the brink of closure, general manager Woody Chichester announced in a blog post on the store's website.
At an emergency meeting of the store's owners and board of directors last Thursday, board president Rob Vanderlan reported that the store had outstanding bills approaching $100,000 and needed to raise at least $75,000 in the near future to stay open. Since that meeting, Buffalo Street Books has received commitments amounting to more than $50,000, and while it does not cover all of what's needed, Chichester wrote that between the money raised and the "enthusiasm of so many owners, we believe it is a mandate to continue."
The store will remain open as it seeks to "raise more money, fast." In order to avoid a model of "struggle followed by bailout," Chichester and the board of directors have outlined a plan to make the store financially sustainable that involves closing the yearly deficit of around $50,000 by cutting costs as well as making good on a "promise to be cooperatively owned and cooperatively operated," with store owners having greater involvement in efforts to increase sales and fundraising. To that end, the store is forming several volunteer committees pertaining to everything from fundraising to membership growth and online sales. Looking further ahead, Buffalo Street Books will investigate becoming a nonprofit entirely or forming a separate nonprofit organization.
Chichester added that the store will regularly update owners on progress made, with the first formal evaluation scheduled for July 2018. Wrote Chichester: "This is an experiment, and a risky one at that.... We are excited to take the next step forward with all of you as we make Buffalo Street Books an ever more vibrant and important part of our community."