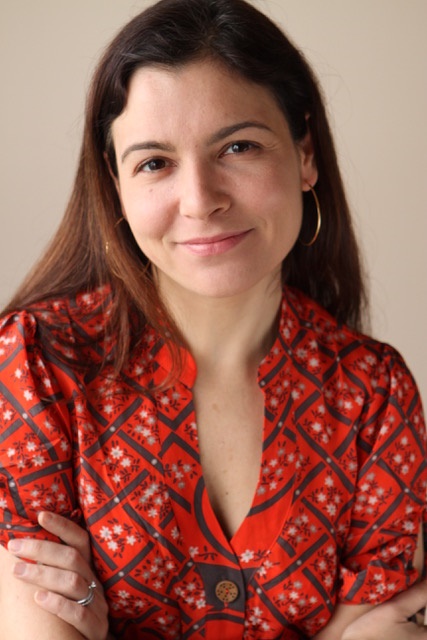 photo: Jorge Luna
Martha Batalha was a reporter and publisher for many years in her home country of Brazil. She moved to New York in 2008, where she worked in the publishing industry. The Invisible Life of Euridice Gusmao (Oneworld, October 10, 2017) is her first novel. It's been translated into English from the Portuguese by Eric M.B. Becker, as well as into nine other languages, and will soon become a major motion picture. Batalha lives in Santa Monica, Calif., with her husband and two children.

On your nightstand now:

Words Without Borders: The World Through the Eyes of Writers--short stories and excerpts that have never been published in English, recommended by writers like Francine Prose and Edwidge Danticat. We are so used to reading literature coming from the U.S. or England that sometimes we forget about all those incredible and lesser-known writers out there.

Ghosts in the Forest by Corinne Purtill. An impressive and well-written account of a group of people who spent decades in the Cambodia forests, trying to protect themselves from a civil war that had ended years before.

Favorite book when you were a child:

Barren Lives by Graciliano Ramos. It is a book about a family of peasants trying to survive in one of the most miserable areas in Brazil, moving from place to place while running away--without succeeding--from the drought, poverty and famine. The style is as dry as the scenario; the warmest character is the family pet, a dog called "Baleia." I still have that edition with me. It is a concise and perfectly written novel.

Your top five authors:

In Portuguese, Chico Buarque and José Saramago. Chico (both his songs and books), for his deep understanding of our language, and a way of making each sentence feel musical. His English translator, Alison Entrekin, did a great job with his books. And Saramago, also for rhythm and poetry. His writing is as harmonic as a melody from Bach.

In Spanish, Gabriel García Márquez, for the colors, characters, language and the boldness of writing a masterpiece without a plot (One Hundred Years of Solitude).

Tolstoy for his empathy, and Balzac for his characters.

Book you've faked reading:

I have the feeling that I spent six months reading War and Peace. I remember reading it in bank lines and doctor's offices, during the break of my classes, in the bus, at the beach, everywhere. I finally managed to finish it--at that point it was a matter of pride--but I did skip all those nonfiction parts about the war.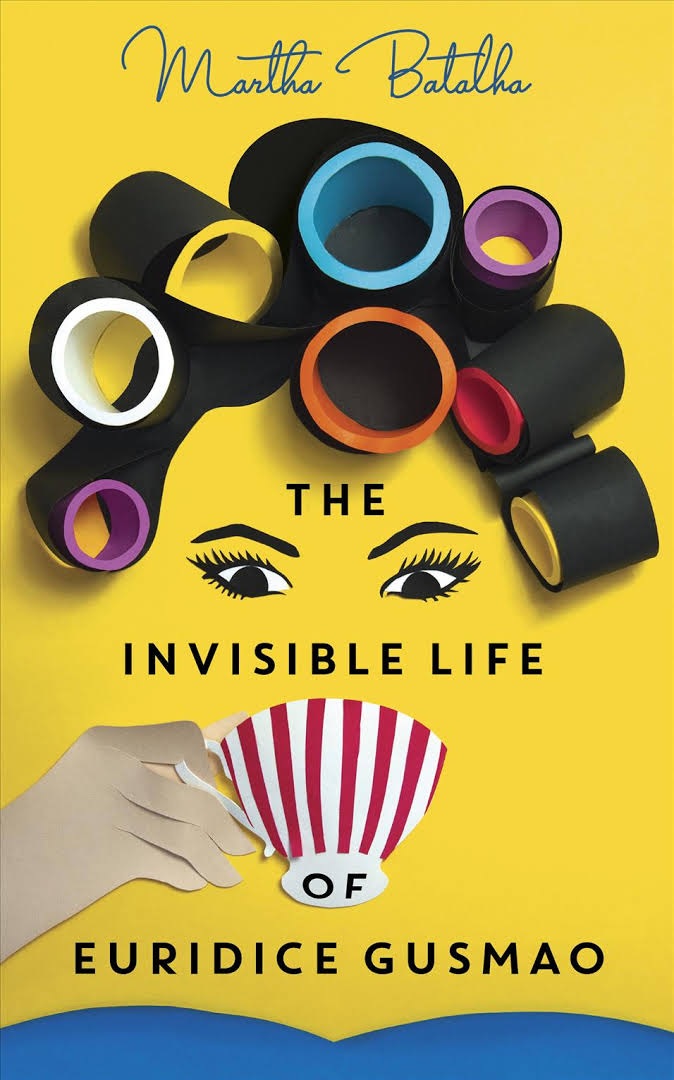 Book you're an evangelist for:

One Hundred Years of Solitude. For me, it is a history book about Latin America. It is all there: the naiveté of the first days, the gringo exploitation, the nonsense and carnage of civil wars, the flavors and unusual characters, the ruin that follows the capitalism boom and also the incidents cut from History by those who write it, as if they had never existed.

Book you've bought for the cover:

Self-Meditation: 3,299 Mantras, Tips, Quotes and Koans for Peace and Serenity by Barbara Ann Kipfer. The book cover is just the title over colorful stripes. I saw it and thought, that's all I need! When I'm reading it my breathing starts to slow down.

Book you hid from your parents:

I never hid books from my parents, but I did hide a few from my husband. We were living in this tiny basement apartment in Hoboken, and I would come home with a couple of books every other week. He hated clutter and had to get used to a new girlfriend who came with piles of books, New Yorkers and other reading material. I also had my pile of the New York Times--I was still learning English, and it took me two days just to finish the Sunday edition. I did end up hiding many books in my closet.

Book that changed your life:

I was raised in an extreme Catholic environment. I went to church often, had nuns as teachers and daily religion classes. I wanted to be a nun until I was nine or 10 years old. However, I just had to grow up a bit and to develop some sense of justice to get disappointed with the hypocrisy and greed of the church. The Gospel According Jesus Christ by José Saramago, and particularly its last sentence, helped me break completely with Catholicism. I still believe and try to follow Jesus Christ's rules, but his rules, not the church's.

Favorite line from a book:

"Besides, they didn't have to fear the tremendous judgment of the future. History wouldn't go there."

It is from Os Sertões by Euclides da Cunha. The book depicts how the Brazilian army executed 20,000 miserable and innocent people in the Northeast of the country. They were following a prophet called Antônio Conselheiro, and built a city where everything was shared. The government didn't like it, of course, and sent the army to exterminate them all.

Five books you'll never part with:

My signed copy of The Masters and the Slaves: A Study in the Development of Brazilian Civilization by Gilberto Freyre

Poems by Vinícius de Moraes--the 1967 edition that my mom gave to my father when they were dating

Stories by Doris Lessing

The American Tradition in Literature--an anthology published by Random House

The Geography of Hunger by Josué de Castro, about the political and geographical issue of hunger in Brazil. It was published in 1951 and some of its concepts are outdated, but reminds me about the subjects that are crucial for the human being, and about so few pay attention to.

Book you most want to read again for the first time:

Madness and Civilization: A History of Insanity in the Age of Reason by Michel Foucault. It shows how madness was perceived in Europe throughout the centuries.