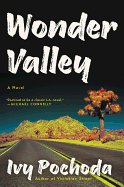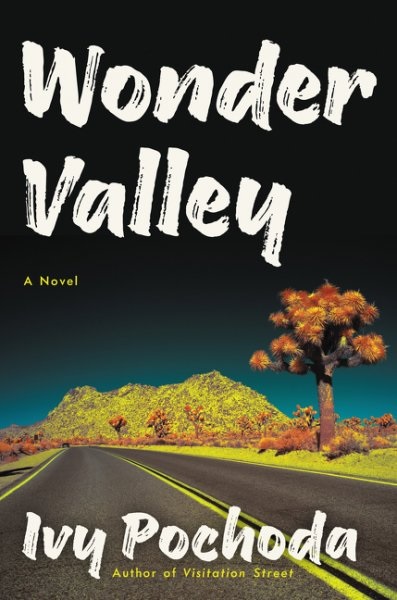 Everybody's on the run from something in Ivy Pochoda's third novel, Wonder Valley, which features a broad cast of Southern California criminals, deadbeats, dreamers and frustrated never-quite-making-it professionals. Most make their entrance in a prologue that presents a quintessential Los Angeles chopper-style overview of a 2010 freeway snarl exacerbated by a naked man running between the idling cars. Stepping back to 2006, Pochoda unfolds their backstories one by one. There's the Beverlywood two-bit studio lawyer Tony, who left his white-shoe Chicago firm to escape a scandal. A young gangbanger wannabe from Brooklyn, Ren is searching L.A. for the mother who abandoned him during his five years in juvie. Britt is a USC full-scholarship tennis jock who took off after a drunken Laurel Canyon car crash. A couple of hard-time criminals, Sam and Blake, are trying to duck the cops after an armed robbery in Vegas. And twin teens Owen and James are adrift in the city following their escape from their parents' Howling Tree Ranch, a chicken farm/commune in the desert outside Twentynine Palms.

A former professional squash player from Brooklyn's Cobble Hill now living in Los Angeles, Pochoda (Visitation Street) smoothly and deliberately moves the story of her gritty troupe between events in 2006 and 2010. Chapters weave among the various scenes of Southern California. There's the desert desolation of Wonder Valley, which Sam and Blake banter about after first seeing it: " 'It's not exactly a wonder, is it?' 'What were you expecting, a gated subdivision? No, this is it. This is f**king it.' " One hundred fifty miles due west is the busy mixed bag of L.A.--Skid Row (where "a woman braided hair... a preacher shouted gospel through a bullhorn in Spanish") and Santa Monica (with "its palm-tree-lined streets and houses covered in bougainvillea"). Pochoda's eye for the details of these disparate settings rarely misses a thing. Across the four years of the novel, her troubled characters try to shake off the mistakes and misfortune of their pasts and make something new of their lives.

Wonder Valley is not exactly a crime novel, although there are plenty of criminals and crimes. There is no mystery to solve, no clever plot to untangle. However, as Pochoda gradually ties up her not-so-loose ends, it becomes a novel of the quest for connection, redemption and ultimately release. Near the end, it returns to Blake watching the naked runner on the freeway "hoping he'd keep going, that he'd snarl and snag these drivers, tangle their commute... they didn't understand what it was to need to escape." In short, it's about escaping demons and reshaping lives. --Bruce Jacobs, founding partner, Watermark Books & Cafe, Wichita, Kan.

Shelf Talker: In Ivy Pochoda's accomplished third novel, a broad cast of drifters and criminals look for something like salvation in each other and the promise of Southern California.