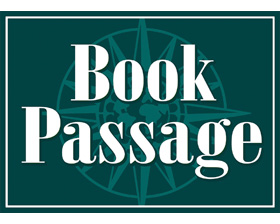 Book Passage, the Bay Area indie with stores in Corte Madera, San Francisco and Sausalito, Calif., is partnering with The Journal of Alta California, a new print and online magazine founded by William R. Hearst III earlier this month, for in-store author events and promotional campaigns under the name "Book Passage and Alta Present."
Elaine Petrocelli, co-owner of Book Passage, said that the partnership with Alta will complement her store's goal of "bringing writers and readers together to help grow the already vibrant literary community in the Bay Area." Book Passage hosts more than 800 author events annually at its three locations, along with a selection of writing classes and writing conferences.
"Alta's partnership with Book Passage matches up well with our plans to provide literate, interesting coverage for people who love California," said Hearst, Alta's founder and the grandson of newspaper mogul William Randolph Hearst. The magazine's inaugural issue, which featured a cover interview with architect Frank Gehry, went on sale October 3. Alta's print edition will come out quarterly.