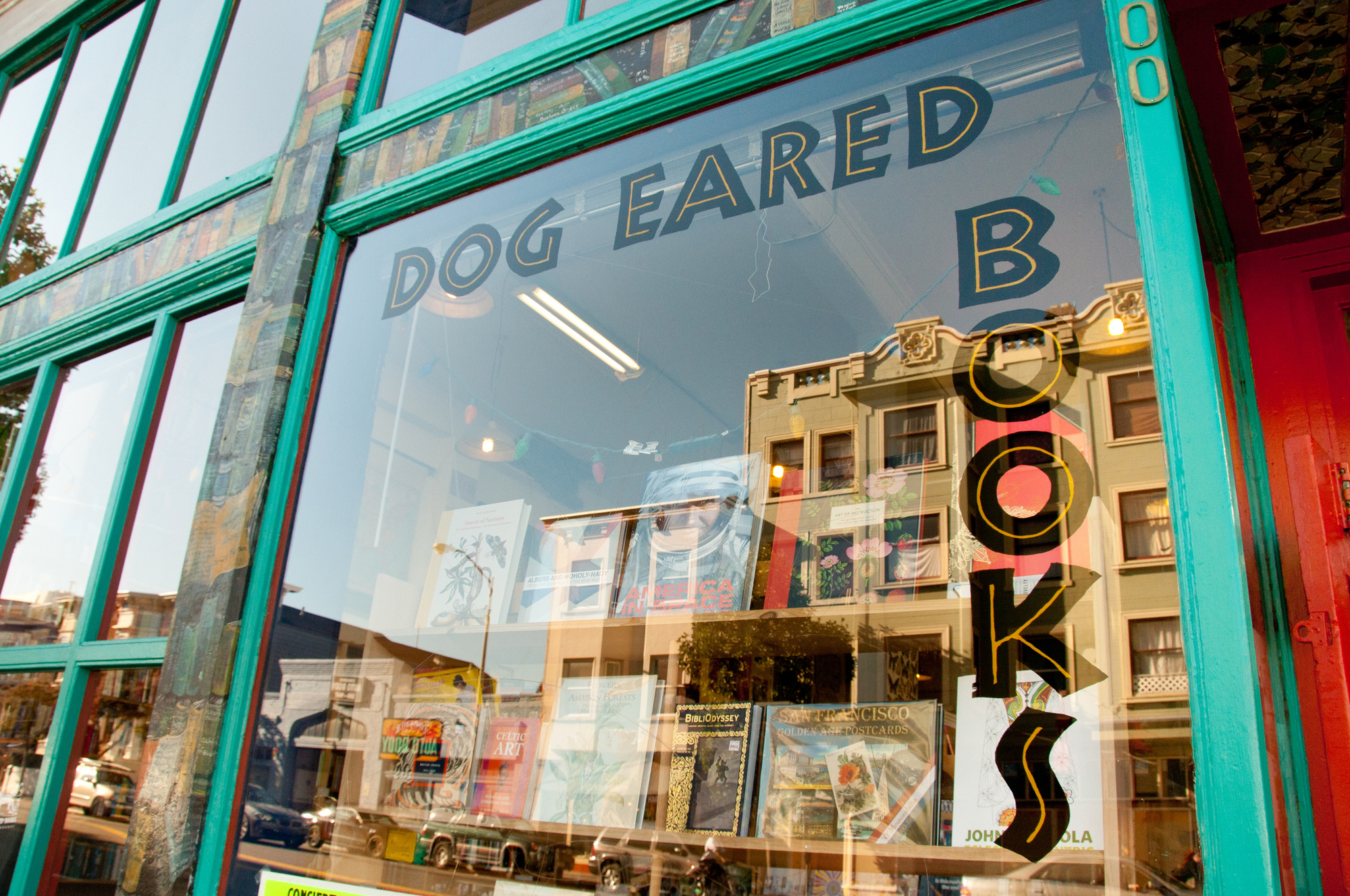 Congratulations to Dog Eared Books, San Francisco, Calif., which celebrated its 25th anniversary as "a cultural oasis," Mission Local reported, adding that the bookstore "has been at 20th and Valencia streets for 20 of those years." In addition, founder Kate Rosenberger operates Alley Cat Books on 24th Street and a second Dog Eared Books location in the Castro. She spoke with Mission Local about her bookselling life. Some highlights:
So, 25 years. How did you do it?
How did I do it? It's a combination of things: Certainly location, but also the fact that we've been willing to adapt with changes on the street and the changes in culture and the changes in the world, and readers' relationships to books and the written word. We have very dedicated managers and people at the store that believe in the books and believe in what an incredible world it is to live in.
How does a bookstore adapt?
Books have been around for a really long time and I think we're hard wired to be connected to them. I don't think the tipping point where we can completely disconnect--I don't think we've reached the tipping point yet.... I used to call us a cultural oasis 25, 30 years ago when I first started doing that. And I think we are still to a degree--it's definitely a different oasis.
So what's next? What is your dream for the future?
...There are more questions than answers, as far as the future.... I just really wish my best to this community and give out a big thanks to San Francisco for supporting me over these last 32 years of running five different bookstores in eight different locations. I have a lot of gratitude for that, and I think of San Francisco as the little city that could. And I appreciate that the people of San Francisco are still learning and growing and adapting and hopefully doing their best.