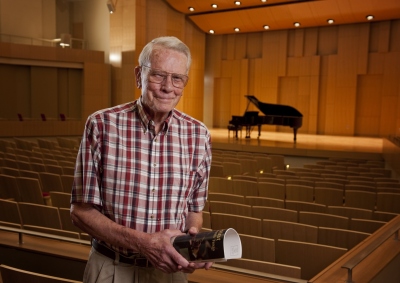 Paul Voertman
The University of North Texas "will receive the largest bequest in its history from the estate of Paul R. Voertman, the former owner of Denton's iconic Voertman's Bookstore," the Record-Chronicle reported. Voertman died June 21 at the age of 88.
The bequest, "projected to be at least $10 million, is designated to the colleges of Liberal Arts and Social Sciences, Music, and Visual Arts and Design," the Record-Chronicle wrote, adding that the funds will primarily support scholarships and fellowships, as well as research and creative activities such as the Opera Production Fund.
"This gift will have a tremendous impact on UNT, our students and their opportunities for research and creative exploration today and for future generations to come," UNT president Neal Smatresk said. "Denton was Paul's home, and he was a community-minded business owner who gave back to UNT and this community in so many meaningful ways."