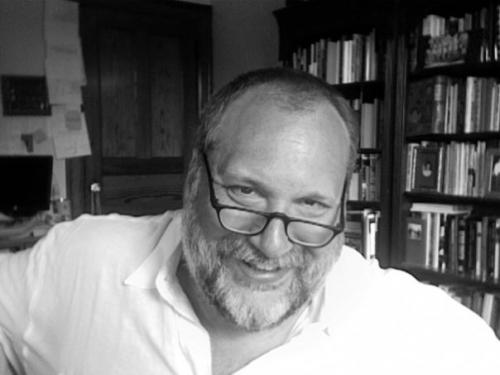 Michael Murphy
Michael Murphy, who worked in the publishing industry as an executive for several companies and, as an author, focused on his beloved adopted city of New Orleans, died October 19. He was 63. Murphy worked as a v-p at Random House and Putnam and as publisher at William Morrow. In 2003, he moved with his family to Cincinnati, Ohio, to become sales director at F&W Publications. He also founded Max and Co. Literary Agency.
As an author, Murphy channeled his love for New Orleans, where he moved in 2009, into acclaimed tour books (Eat Dat, Fear Dat, Hear Dat, 111 Places in New Orleans That You Must Not Miss and the upcoming All Dat) and was an enthusiastic guide for visitors and residents looking to expand their knowledge of the city. Another title, Cleveland's Catalog of Cool: An Irreverent Guide to the Land, will be released next summer
In a tribute, his son, Austin Murphy-Park, wrote: "Michael wrote that New Orleans was 'as far as you can get from America while you're still in it,' but Michael was as American as the Hubig's apple pies he no doubt sneaked while he should have been on a diet. Michael was a doctor's son, and might have had a nice, stable career in the suburban Cleveland strip-mall-land where he grew up. Instead, he moved to New York without a dime, sleeping in LaGuardia Airport when he had nowhere to go, and living on chipped ice covered with sugar for days at a time. He was never afraid to chase what he wanted, and in the end he got most of it. He lived only 63 years, but he made the most of every one.
"And when he lay beneath his roof the night of October 18th, 2017, it wasn't strange, and he didn't have to dream of home. He was already there. Another favorite quote of his, my high school yearbook quote, was from Yogi Berra: 'We're lost, but we're making good time.' We've lost him, but he sure made a good time."