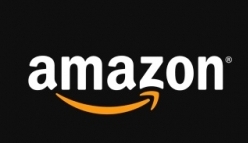 In the third quarter ended September 30, net sales at Amazon rose 33.7%, to $43.7 billion, and net income rose 1.6%, to $256 million. Both results beat analysts' estimates, and so in after-market trading, Amazon shares jumped about 7.5%, to $1,045 a share.

The results included net sales of Whole Foods, which the company acquired in August, amounting to $1.3 billion. Excluding Whole Foods and favorable foreign exchange rates, Amazon net sales rose 29%.

Amazon and analysts credited the annual Prime Day promotion on July 11 and Amazon Web Services, its cloud-computing division, with "helping to avoid a hit from the lower-margin grocery business," the Wall Street Journal wrote. One analyst observed that even without Whole Foods revenues, Amazon would have beat analysts' forecasts.

In its long release about third-quarter results, Amazon commented briefly on Amazon Books, its books and electronics stores, saying that during the quarter it had opened locations in Bellevue, Wash., San Jose, Calif., and Los Angeles, Calif., and now has a dozen stores, "with more stores planned." It added: "Amazon Books integrates the benefits of offline and online shopping to help customers discover books and devices."

For the first time, Amazon broke out sales of physical stores, but lumped together Whole Foods and Amazon Books, making it just about useless to determine sales at Amazon Books.