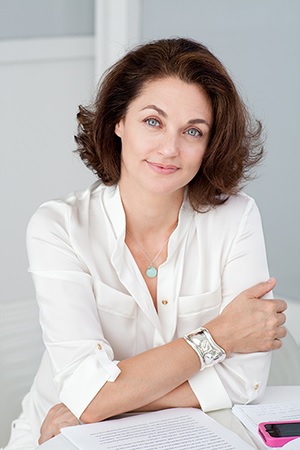 Lee Boudreaux
Lee Boudreaux has been appointed v-p, executive editor at Doubleday, reporting to publisher and editor-in-chief Bill Thomas, effective November 13. Boudreaux began her career in publishing as an editorial assistant at Doubleday, and has also worked at Random House, Ecco and most recently was v-p and editorial director of Lee Boudreaux Books at Little, Brown, an imprint created in 2014.
In a letter announcing the move, Thomas wrote: "Over the course of her glittering career Lee has edited and published myriad New York Times bestsellers and prize winners..... What links this diverse group of books are Lee's singular, impeccable taste, her passionate, creative publishing vision, and most importantly, her fierce dedication to the craft of editing. Having worked with her, I know what a vivacious and generous colleague she is. Having had the misfortune of following her presentation at a librarians' convention, I know what an entertaining and effective author advocate she is. In a sense Lee is coming home."
Boudreaux commented: "I'm incredibly excited to return to Penguin Random House and join so many old friends and former colleagues. And I look forward to contributing to Doubleday's list, which I've deeply admired since my very first days in publishing."