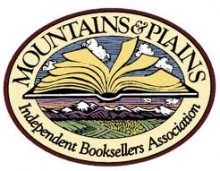 Among my favorite moments at regional trade shows are the times when authors say nice things about indies, especially when it's more than a "thank you for your service" nod. The best ones are sincere and the product of direct engagement, experience and appreciation. Maybe after all these years I've become an author/indie gratitude connoisseur.
"We're from Salt Lake City, Utah. Shout-out to the King's English Bookshop!" Shannon Hale exclaimed at the Children's Author Breakfast during this year's Mountains and Plains Independent Booksellers Association Fall Discovery Show in Denver. She and her husband, Dean, were talking about their The Princess in Black book series (Candlewick). Shannon had a message for indies: "I want to make sure that you know the impact of your work.... Your curation of books, your handselling, your insight into what's going to be the right match for a kid. And not every book is right for every kid, but you know, and I know you know, that there is a book for every kid. At least one. And we're really grateful for what you guys do out in the trenches."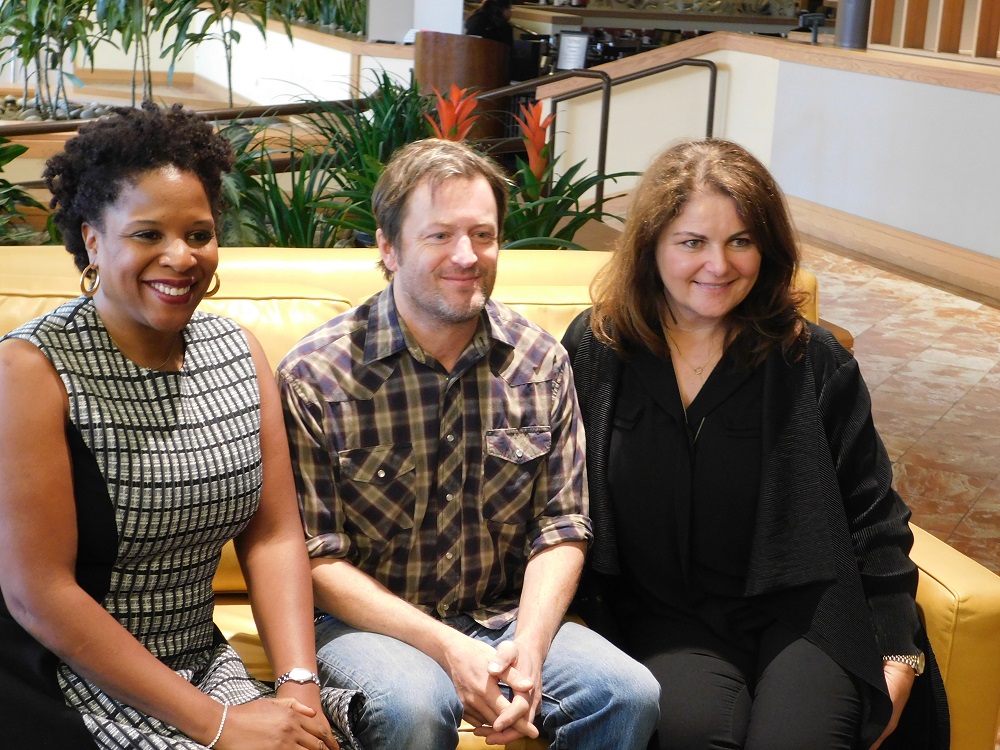 Tayari Jones, Willy Vlautin and Sara Blaedel after the Authors of Future Releases Breakfast
At the Authors of Future Releases Breakfast, Willy Vlautin (Don't Skip Out on Me, Harper Perennial) said: "I really appreciate bookstores. I'm kind of a bookstore addict. Every town I go to I end up buying tons of books.... And any town I go to you know you have a safe place to hang out and someone that's a weird book lover. And anyone that's a little cracked is all right in my book. So, I'm sure I'd like all you guys."
Sometimes these expressions of author appreciation take the form of personal indie bookstore stories, which happened a few times in Denver.
During the Author Banquet, Uzodinma Iweala (Speak No Evil, Harper), began his presentation with a childhood memory. On Sundays in Washington, D.C., "we'd stop by this wonderful little bookstore, just up Connecticut Avenue from where I went to church, called the Cheshire Cat." That shop, which moved into Politics & Prose in 1999, "was a bookstore completely for kids, with all of the most amazing books that you could find.... And after church my mom (or dad) would take us to the bookstore and she'd let us pick out books, and it was like a total treat to be able to do this on Sunday.... Books, bookstores and libraries were a central, almost sacred part of my childhood."
When he went to Harvard, Iweala had to pass by the Harvard Book Store daily, and "I'm pretty sure I spent most of college when I should have been studying in the bookstore," he recalled. 'I'd end up walking around the bookstore and running my fingers over books from different authors, some of whom I knew, most of whom I didn't know.... It's that feeling, that sense of being surrounded by all that story, the weight and the presence of all that collective knowledge, imagination and insight curated by people like you, who love books and who really live books. What I'm trying to say is thank you, because it's people like you who care not just about selling books, but who care about how they're sold and the importance of the physical space of the bookstore as a location for growth and as a space for connection, which was so profound and so important for me."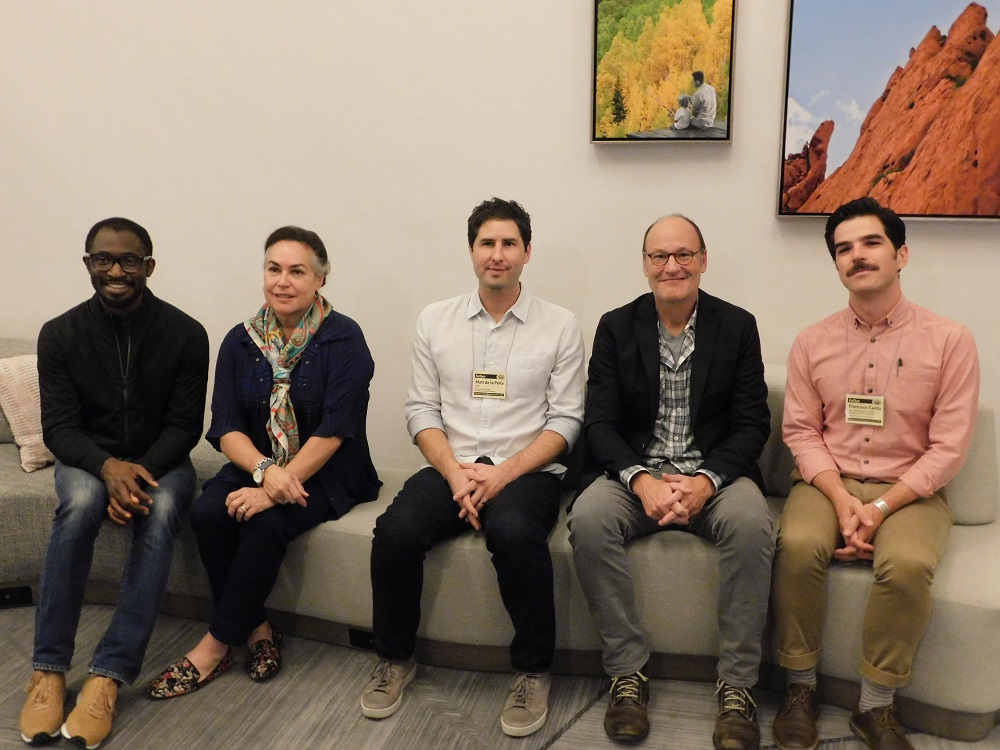 Uzodinma Iweala, Amy Bloom, Matt de la Peña, Loren Long and Francisco Cantú after the Author Banquet
"You are my people. I would have no career at all without independent booksellers," Amy Bloom (White Houses, Random House) announced before sharing the tale of how she discovered what "handselling" was years ago at the first event for her debut story collection, Come to Me. The reading was held in "a tiny bookstore in New York that was honestly the size of two of these tables put together. I arrived an hour and a half early, and it was so small that I couldn't just stand there and stare at the manager, so I started shelving books for her."
A woman came in looking for a specific, if unremembered, Italian cookbook she'd heard about. The bookseller showed her a stack of possibilities, but the woman kept saying no until they ran out of options. Bloom said that just as the customer was walking out the door, "the manager says to her, 'If you like Italian cooking, and I think you do. And you appreciate sensuality, and I think you do. And you just really want something special in your life, and who doesn't? I have a collection of short stories for you.' And I thought... that is handselling."
Tayari Jones (An American Marriage, Algonquin), told her indie stories at the Authors of Future Releases Breakfast. The last time she was in Colorado, promoting her novel Silver Sparrow, she had to drive a Chevy Suburban over the Red Mountain Pass to an event at Maria's Bookshop in Durango: "It was dangerous! I was like I'm gonna die for my art! But I was thinking the thing about authors and independent booksellers: When we're on tour, you see us at our not best. By the time I arrived, I was not my best. But everywhere I've gone--and I went to 43 independent bookstores with Silver Sparrow--every place was a port in a different storm. I don't think I could have done it without so much care along the way."
Calling Silver Sparrow "kind of my comeback book," Jones recalled that it was at an indie bookstore in Miami where her career was revived. "I was at Books & Books. I was sad. My books were out of print.... And a woman said, 'Oh, I can help you,' and she introduced me to Elizabeth Sharlatt, the publisher at Algonquin. I was so humiliated that everyone was talking about how my books were out of print. I just wanted to get away. But Elizabeth held me by the hand and she said, 'Tell me, how do you know Judy?' I said I don't know anyone named Judy. And she says, 'No, Judy Blume who just introduced us.' I looked to tell her thank you and she had disappeared like a fairy godmother. And now she owns an independent bookstore. You see where I'm going with this? Magic happens in independent bookstores."