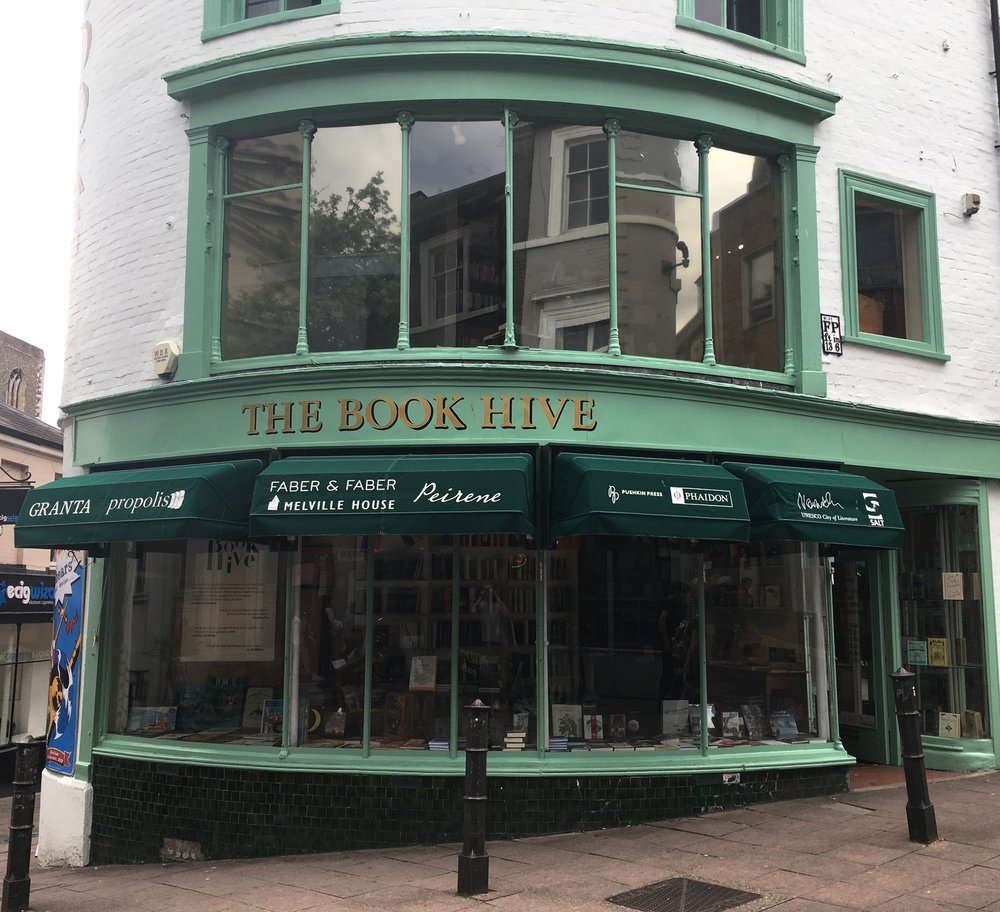 British indie bookseller the Book Hive in Norwich has partnered with bookmark-zine Dog-Ear and design company Back to Front to create Page Against the Machine, "post-work quiet reading sessions designed to 'fight back against the stress of modern life and boost well-being,' " the Bookseller reported. The shop will be open later on Wednesday evenings to provide readers with comfy seats, glasses of wine, cups of tea, and "no distractions."
Bookseller Joe Hedinger and shop owner Henry Layte decided to create the event after seeing a Reading Agency report that 67% of people want to read more, but 48% say they are too busy or have too much of a hectic lifestyle.
"That was our insight: sadly, the reason people want to read... is the reason they can't read," Hedinger said. "We call it 'detox reading' as we genuinely believe it has well-being benefits. It is a time away from devices and distractions, so will encourage peace, calm and mindfulness. And more generally, it's proven that reading for pleasure is a more powerful factor in life achievement than socio-economic background, and that it can result in higher levels of self-esteem and improve social interaction."
The bookshop is also teaming up with local coffee shop Little Red Roaster on a project called "The Well Read Roaster," through which the Book Hive provides book recommendations on packets of the company's coffee and will also offer free samples of the coffee in the bookshop on Saturdays.
"Small enterprises having to work together to support and survive against the competition," Hedinger said. "In Norwich at least, this kind of thing feels very positive--like small, nimble, creative businesses coming together to be innovative and exciting in a way that only they can, to offer something only they can."