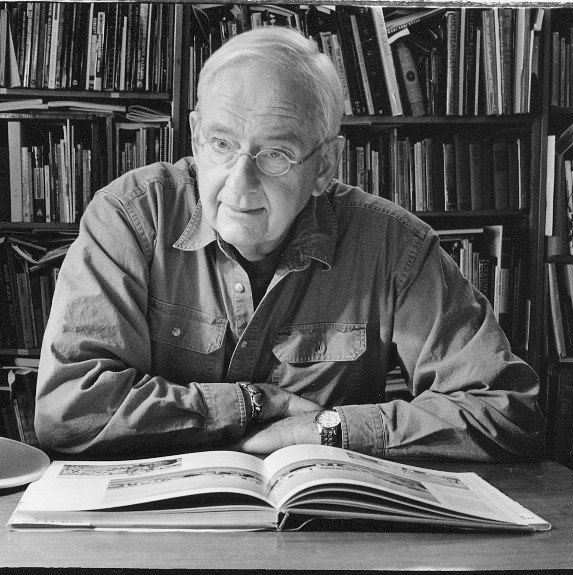 Gibbs M. Smith
Gibbs M. Smith, co-founder and president of the publishing company carrying his name, died on Saturday. He was 77.

Smith and his wife, Catherine Smith, started Peregrine Smith in 1969, using $12,000 he had earned from working on the film version of his University of Utah master's thesis on labor activist Joe Hill.

The mission of the company, whose name was later changed to Gibbs Smith, was to publish books that "contribute to the positive evolution of the world's culture, with style, wit, intelligence, and taste." Founded in California, then moved to Utah, the company has grown steadily over the years, publishing history, nature and wilderness, and titles about Utah and the West, cookbooks, children's books, textbooks and book-related sidelines.

In announcing his death, the company said that Smith was "especially proud to 'export culture from the Rocky Mountain West' to the rest of the world, as an independent, employee-owned company, which will continue under its current management." The Smiths sold the company to its employees three years ago.

Suzanne Taylor, chief creative officer and publisher of Gibbs Smith, called Smith "a creative soul, who continued to work generating book ideas and ways to move the company forward up until his final day. He was always willing to take risks with books that other publishers might shy away from. He loved working with authors and illustrators and seeing their words and images become accessible to millions."

Local booksellers praised Smith and his publishing house. Betsy Burton, co-owner of the King's English Bookshop, told the Salt Lake Tribune, "I can't emphasize how highly respected that press is. Every bookseller knows that press and buys his books."
Catherine Weller, co-owner of Weller Book Works, said, "At a time when Western history was really opening up, Gibbs Smith was on the frontier of those changes. It was a change in landscape, and he was on that frontier."

Kent Watson, executive director of PubWest, said that "the entire PubWest community is grieving from the loss of Gibbs Smith. Gibbs was a true friend of PubWest and all of its members. He helped with many of the conferences, and moderated numerous publishers roundtables, offering his publishing wisdom to the people that were new to the trade and those who had years of experience. In 2007, he was honored with the Jack D. Rittenhouse Award. He was an ever-curious publisher. In fact, each time I would see him he would ask me 'Kent, what's the book that you think needs to be published?' The news of Gibbs passing brought tears to my eyes as I truly looked up to him as someone who always made the connection between publishing and community. Gibbs Smith will truly be missed."

In 2009, Gibbs Smith published The Art of the Bookstore: The Bookstore Paintings of Gibbs M. Smith, a collection of paintings by Smith that celebrated 58 bookstores and booksellers around the country, plus Paris's Shakespeare & Co. and Buenos Aires's El Ateneo Grand Splendid. As we noted at the time, "The paintings are bright and joyous, accompanied by each bookstore's story."
Services will be held Saturday, November 4.