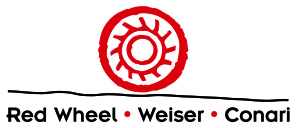 Red Wheel/Weiser, Newburyport, Mass., has acquired the publishing assets of Career Press, Wayne, N.J., which includes more than 800 titles published under the Career Press and New Page Books imprints.

Career Press was founded in 1985 by Ron Fry, specializing in career, business and reference guides. It's published The Essential HR Handbook by Sharon Armstrong and Barbara Mitchell and will soon publish 1,001 Ways to Engage Employees by Dr. Bob Nelson.

New Page Books was founded in 1999 as a general nonfiction imprint and specializes in health, self-help and New Age, especially paranormal, UFO studies and alternative history. Authors include Nick Redfern, Stanton Friedman, and Erich von Däniken, whose November book, The Gods Never Left Us, is the sequel to the bestselling Chariots of the Gods.

Michael Kerber, president and CEO of Red Wheel/Weiser, called the purchase "a major acquisition for us, increasing our publishing program by nearly 50%. We're very impressed with what Ron and his team have done with New Page over the past few years, and those titles complement our Weiser Books and Hampton Roads imprints very nicely. Career Press, with its focus on business, careers and related topics will allow us to expand our publishing reach."

Beginning in January 2018, Red Wheel/Weiser will begin fulfilling Career Press and New Page titles. "Fortunately, we both use Books International for our fulfillment, and they will work with us to ensure a smooth transition of the Career Press accounts and titles into our system," Kerber noted.

As part of the acquisition, long-time Career Press employees Laurie Kelly-Pye and Michael Pye will join Red Wheel as sales director, national accounts, and associate publisher, Career Press, respectively. Ron Fry has agreed to stay on as consultant.