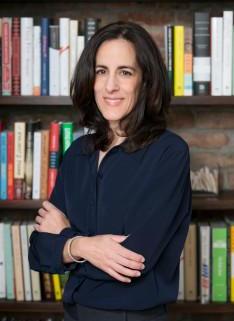 Tracy Behar
Tracy Behar, executive editor at Little, Brown, has been named v-p, publisher and editor-in-chief of a new imprint at Little, Brown devoted health, lifestyle, psychology and science. The imprint, which has yet to be named, will launch in the fall of 2018 and include another editor and a marketer.

"With so many evolving opportunities in these categories, we're eager to increase Little, Brown's presence in this growing market, and to have Tracy Behar leading the way," said Reagan Arthur, senior v-p and publisher of Little, Brown. "It would be impossible to find an editor more highly regarded by her authors, their agents, and her colleagues than Tracy. Throughout her career, she has consistently published books that are useful, informative, inspirational--and hugely successful."

Behar commented: "It's been a joy to build my list at Little, Brown, with the best colleagues in the business. I couldn't be more excited to take on this expanded role, to continue to grow my existing authors, and to work with new authors on books that will change the way we think, feel, and live."

Authors Behar has worked with include Mark Hyman, David Perlmutter, Amy Cuddy, Nicholas Christakis, John Ratey, Andrew Weil, Amy Myers, Sue Johnson, Roy Peter Clark and more.