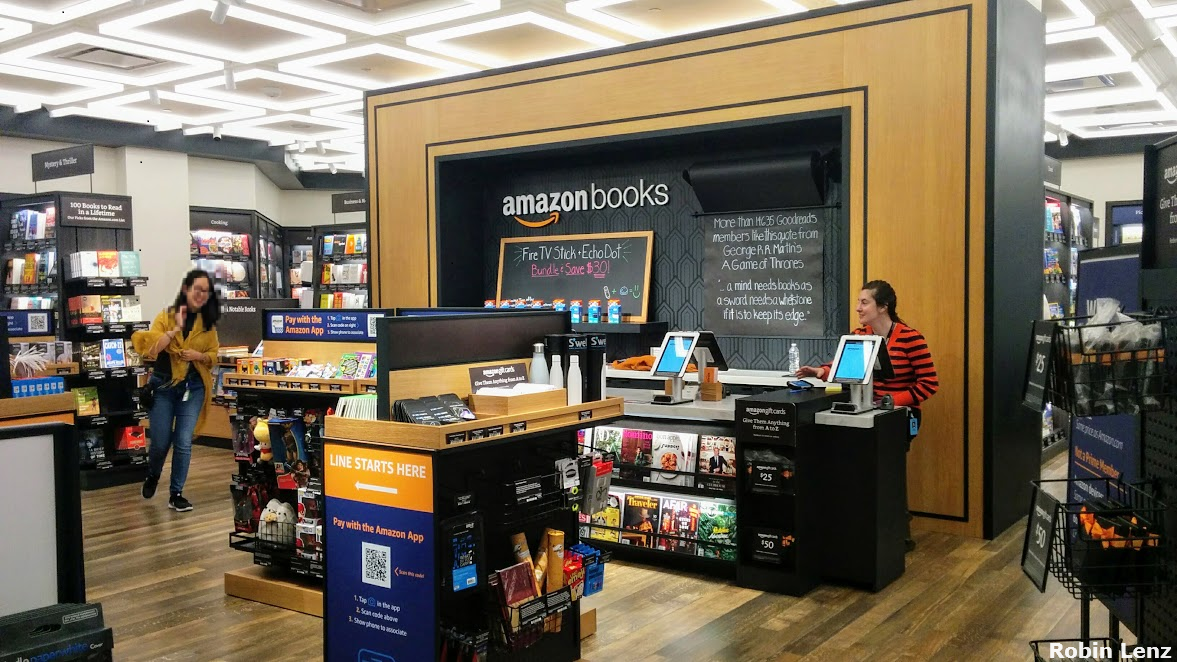 Amazon's Columbus Circle store in NYC.
Amazon also plans to open a bookstore in Atlanta, reported 11 Alive and the Atlanta Business Chronicle. The 5,000-square-foot Amazon Books store will be in Lenox Square, the regional shopping center in Buckhead with 1.5 million square feet of space and some 250 stores.
Since late 2015, Amazon has opened 12 Amazon Books books and electronics stores and has confirmed plans to open three others--but not the Atlanta store.
---
In addition, Amazon plans to open a 1,000,000-square-foot fulfillment center in Macon, Ga., joining the three facilities currently operating in Braselton, Lithia Springs and Union City. Sanjay Shah, Amazon v-p of North America customer fulfillment, said the state "continues to be a great place for Amazon to do business.... We're glad to be a part of the community and provide a positive economic impact for the region."
Georgia Governor Nathan Deal praised Amazon's "continued investment in our state" and said Georgia's "strategic location, skilled workforce and innovative spirit are a perfect fit for Amazon's innovative approach to business, as the company's needs align with many of our key industries, from technology to distribution to connectivity."