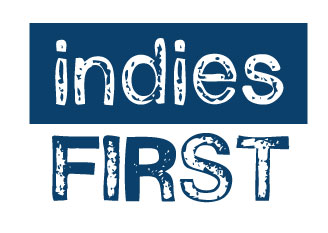 With Indies First/Small Business Saturday less than a month away, plans for the annual celebration are being finalized at bookstores around the country. This year's festivities will be held on Saturday, November 25, with young adult author Jason Reynolds (Long Way Down; All American Boys) serving as the official Indies First spokesperson.
In preparation for the event and the larger holiday shopping season, Baker & Taylor will give American Booksellers Association member stores a 45% discount on trade books and sidelines, plus free freight on shipments of 15 or more units, for two weeks, between November 18 and December 2. No promo codes or order minimums will be required for the 45% discount. Additionally, all titles featured in regional booksellers associations holiday catalogues will be discounted 45% through December 15.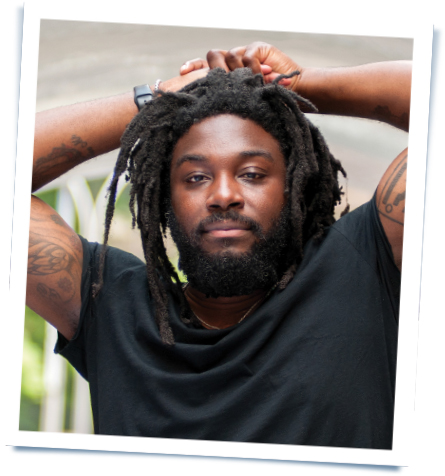 Indies First spokesperson Jason Reynolds
Four publishers are also getting in on the Indies First action with the creation of exclusive items and content for independent bookstores, per Bookselling This Week. Fabled Films Press is running a co-op promotion for The Nocturnals series by Tracey Hecht that includes signed bookplates, bookmarks and stickers. Restless Books has created a printable chapbook by the film director Alejandro Jodorowsky, while Workman has made "beautiful moment" corkboards to send to independent bookstores to promote Irene Smit and Astrid van der Hulst's A Book That Takes Its Time: An Hurried Adventure in Creative Mindfulness. And, later this month, Holiday House will make a printable one-sheet featuring flash fiction by young adult author Jon McGoran (Spliced) available on its website.
Watermarks Books & Cafe in Wichita, Kan., is celebrating its 40th anniversary on Indies First Day. There will be treats and refreshments available in store, and Kansas author Debra Seely will drop by to discuss and sign copies of her book Grasslands. First published in 2002, Grasslands has been reissued by Watermark Press; it tells the story of a 13-year-old boy moving to Kansas in the 1880s.
In San Diego, Calif., Mysterious Galaxy Bookstore will have story time sessions with and recommendations from a variety of guest booksellers and children's authors, including Dee Leone (Dough Knights & Dragons), Lisa Desimini (The Fleatastics), Marcie Colleen (Love, Triangle), and Greg Grunberg and Lucas Turnbloom (Curse of the Harvester, Dream Jump Book 2).
At Women & Children First in Chicago, Ill., there will be coffee available in the morning and baked goods in the afternoon. There will be giveaways, including tote bags and literary prints, for customers who spend $50 or more, and a percentage of the day's take will be donated to the Chicago Women's Health Center.
The Dog Eared Book in Palmyra, N.Y., will be celebrating Indies First with giveaways and 15% off all purchases. On November 25, the store will also be taking part in the village of Palmyra's Candlelight Night, during which every store is stays open until 8 p.m. and lines "the sidewalks with luminaries." Festivities will also include caroling and hay rides on Main Street.
At Mac's Backs-Books on Coventry in Cleveland Heights, Ohio, there will be a signing with Mike Belkin and Carlo Wolff, authors of Socks, Sports, Rock and Art, in the afternoon, and throughout the day there will be special sales, raffles and refreshments.
And, in Albuquerque, N.Mex., Bookworks will welcome author Daniel Gibson (Skiing New Mexico: A Guide to the Snow Sports in the Land of Enchantment), have poetry from Swimming with Elephants Publications, and live music from singer-songwriter Lara Manzanares and the folk group Eileen & the In-Betweens.