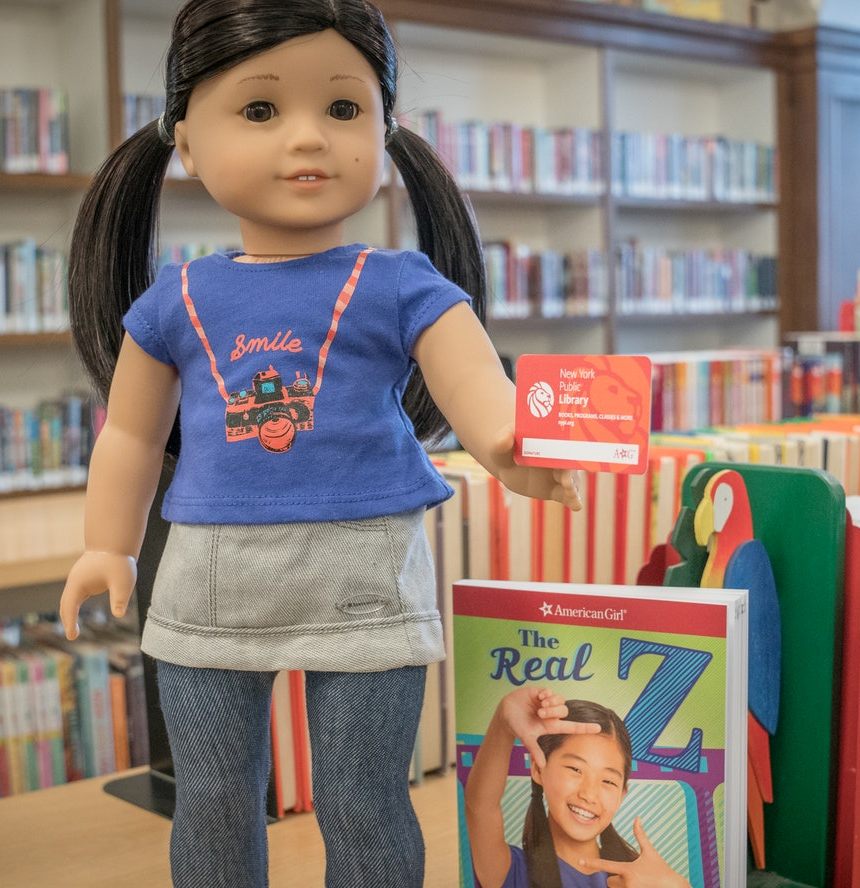 American Girl, the company known for its line of historic dolls, books and accessories, has donated $1 million in books to the New York Public Library so that any child or teen with an NYPL card or who signs up for a card at their local branch will be eligible to bring home and keep one of the 100,000 books while supplies last.
The book giveaway is part of a multi-faceted donation from American Girl to the NYPL in celebration of American Girl Place, a new store opening in Rockefeller Plaza on November 11. In addition to the books, the company also donated one doll to every NYPL children's room and a set of books to each branch to be placed in circulation.
"The New York Public Library is thankful to partners like American Girl, who understand the importance of children developing a lifelong love of reading, curiosity, and learning from an early age," said NYPL President Tony Marx. "We expect this partnership to get kids excited to read, excited to get library cards, and excited to visit their local branches. We look forward to welcoming them, and to check out many more free books to them in the future."
Katy Dickson, president of American Girl, commented: "We're incredibly proud to partner with the New York Public Library to celebrate the grand opening of our new American Girl Place store at Rockefeller Plaza. For more than 30 years, literacy and storytelling have been at the heart of what we do at American Girl, so we're thrilled to provide a diverse selection of our popular character books to New York area children in support of the library's ongoing efforts to encourage reading and strengthen communities."