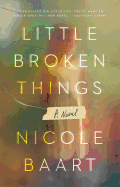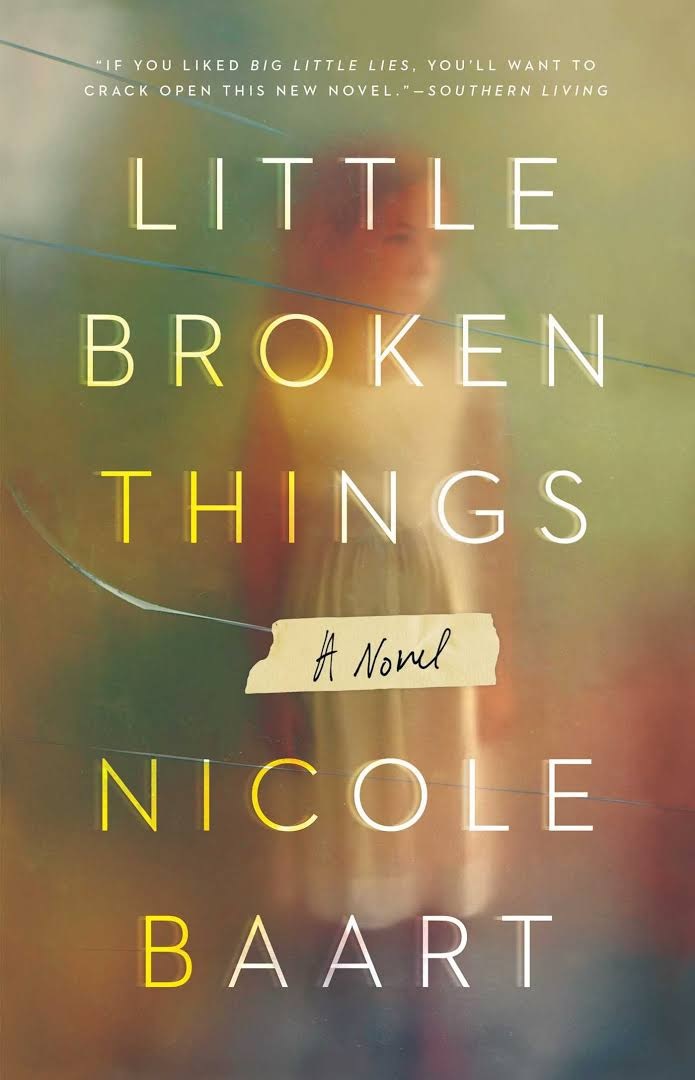 Quinn hasn't seen her sister, Nora, in months. When she shows up unexpectedly with a young girl named Lucy, Quinn is full of questions. They remain unanswered, however, when Nora hurriedly departs again, leaving the girl behind. Nora's last statements ring in Quinn's ears: "Promise me you'll keep her safe.... Don't let anyone know that she's staying with you, okay?"

Key Lake is a small, close-knit town where secrets are hard to keep, so it's not long before Quinn's mother, Liz, discovers Lucy hiding in the cottage Quinn and her artist husband are renting for the summer. Although somewhat distant and estranged from both her daughters, Liz becomes Quinn's reluctant ally as they race to discover the truth about the little girl with the stone-colored eyes and cornsilk hair who's landed in their lives.

In Little Broken Things, Nicole Baart (The Beautiful Daughters) shifts point of view among Nora, Liz and Quinn for a slow unveiling of the story behind Lucy and her mother, Tiffany, a high school friend of Nora. The tension continues to ramp up as more details about the four women and the various men in their lives are added to the twisting plot line that spans a four-day period. Baart shows how these women have been affected and changed in subtle and large ways by the men, who carry the burden of some stereotypes, yet are distinguishable as individuals with their own sets of problems. Text messages, references to Facebook and other current events help ground this timeless story in the here and now.

Some details about the past are a bit extraneous, which creates a lengthier than necessary build-up to the ultimate reveal. And the satisfying ending is almost too quick and easy. However, Baart's true talent shines in her ability to re-create the strong bonds a woman feels for a child, particularly if there is even a hint of a mother-child relationship. All the women care for Lucy and go out of their respective ways to connect emotionally with the distant and wary little girl. And in doing so, they are forced to reexamine their own relationships with each other as siblings and mothers/daughters.

Sweet, scary and sometimes sordid, Little Broken Things is filled with determined women tenacious in their love for a girl whose childhood has been anything but easy. --Lee E. Cart, freelance writer and book reviewer

Shelf Talker: When Quinn's sister, Nora, leaves a young girl with her, Quinn tries to keep her safe while unraveling the truth about the girl's origins.