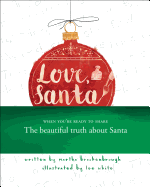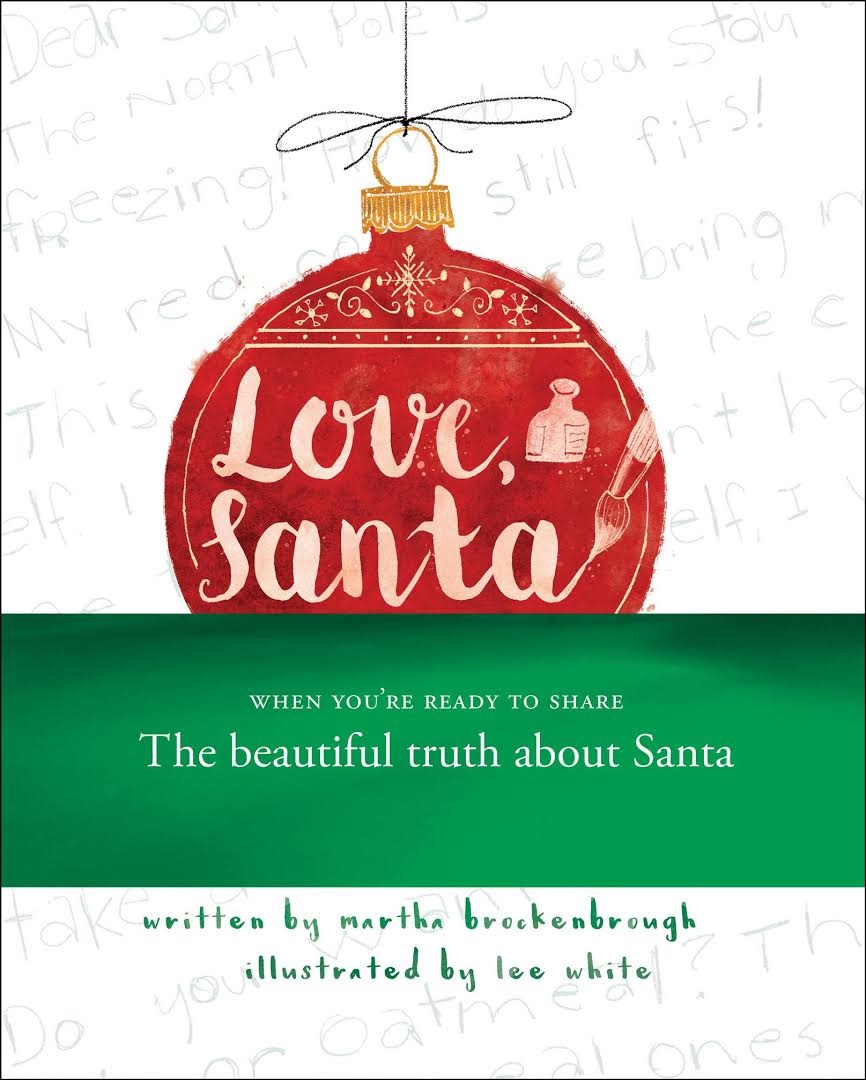 Note: Love, Santa is for children who are definitely, absolutely, positively ready to hear the truth--or already know it--about Santa Claus.

Sooner or later, families that celebrate Christmas arrive at a crossroads when the children begin to question just who this jolly fellow with a beard and a red suit really is. How exactly does he get down those chimneys? How do his reindeer fly? How does he know what all the little children wish for? And why does his handwriting on gift cards look strangely familiar?

In Martha Brockenbrough and Lee White's tender picture book, a girl named Lucy approaches that intersection between childhood and whatever-comes-next with trepidation. After years of sending Santa letters about what kind of cookies he prefers (chocolate chip or oatmeal: "The oatmeal are healthy. Yuck."), how cold it must be in the North Pole and whether he can spare an "extra" elf for her ("I will feed him and he can make me toys"), doubt is beginning to curb her epistolary enthusiasm. Finally, when she is eight, Lucy writes one more letter, this time addressing it to her mother: "Dear Mom, Are you Santa? Love, Lucy." Her mother's wise, loving response should win her the Mom of the Year award. "Santa is bigger than any one person," she writes to her daughter. "Santa is love and magic and hope and happiness...." It's the gentlest possible letdown to a childhood fantasy, just right for children who are ready to hear the truth about Santa.

Brockenbrough (The Game of Love and Death; Alexander Hamilton, Revolutionary; Back to School with Bigfoot) manages to merge honesty and magic to help families in one of the most poignant of growing-up moments. Children will love opening the real envelopes attached to the pages of the book to pull out the letters between Lucy and Santa. Watercolor and mixed media illustrations by Lee White--whose exquisite, child-friendly artwork graces the likes of What Are You Glad About? What Are You Mad About? by Judith Viorst and Emma and the Whale by Julie Case--capture a young girl's slow, natural dawning of understanding. From the innocent, pigtailed five-year-old to the solemn, answer-seeking eight-year-old, Lucy's essence always shows through. Eagle-eyed readers will smile to see that the oversized red coat she receives when she is five is a snug-fitting jacket by the time she's eight.

Love, Santa is a coming-of-age story that will have readers of all ages wiping away a sentimental tear or two. --Emilie Coulter, freelance writer and editor

Shelf Talker: When a little girl begins to wonder just who Santa really is and why his handwriting looks like her mom's, her mother has the perfect response in this lovely picture book.