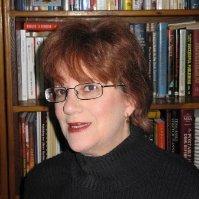 Sally Dedecker
Very sad news: Sally Dedecker, who worked in sales and marketing for several publishers, ran her own consulting company and was head of education for BookExpo, died on Monday. She was 62 and had lung cancer.

For more than 20 years, Sally was also a board member of the Book Industry Study Group, which in September gave her a Lifetime Service Award. In presenting the award, former BISG chair Dominique Raccah of Sourcebooks said, "As we continue to reinvent BISG, there's no better example of what our core values mean in practice than Sally Dedecker. For more than half of the time that BISG has been serving the industry, Sally has been serving BISG."

For many years, she was president of Sally Dedecker Enterprises, a publishing consulting firm that she founded in 1993. In 2011, she was named director of education for BookExpo. She had earlier been v-p of marketing at Ingram, v-p of sales and distribution services at Simon & Schuster, and trade sales manager at New American Library.

We remember Sally as sharp, quick-thinking and with a great sense of humor. We'll miss her.