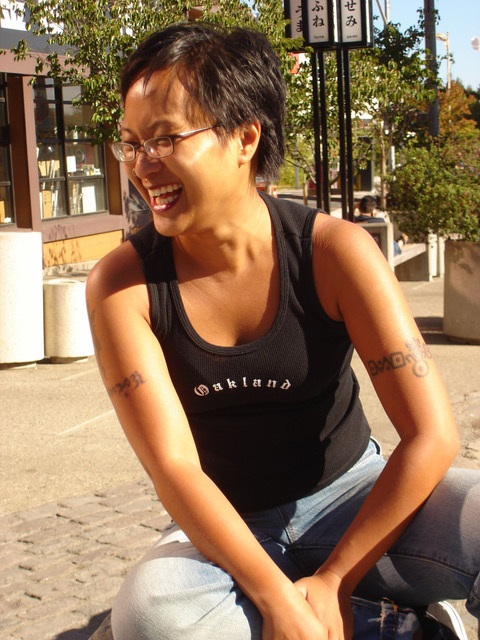 photo: Oscar Bermeo
Barbara Jane Reyes was born in Manila, Philippines, raised in the San Francisco Bay Area, and is the author of four previous collections of poetry: To Love as Aswang; Gravities of Center; Poeta en San Francisco, which received the James Laughlin Award of the Academy of American Poets; and Diwata, which received the Global Filipino Literary Award for Poetry. Invocation to Daughters (October 31, 2017) is volume 16 in the City Lights Spotlight Series.

On your nightstand now:

Harryette Mullen, Urban Tumbleweed. Tanka that is and isn't tanka, and nature poetry that is and isn't "nature poetry."

Erin Entrada Kelly, Blackbird Fly. Kelly is an author for young readers, and in many ways writing the books I didn't know I needed when I was 14.

Favorite book when you were a child:

It might have been Maurice Sendak's Where the Wild Things Are.

Your top five authors:

Eduardo Galeano, who taught me almost everything I know about the vastness of "telling story," from the POV of the people, for the people.

Gloria Anzaldúa, who needs no further explanation.

Jaime Jacinto, who was my mentor, and whose poetry is so gently handled and deeply affecting. I definitely learned something from him about the many ways one can wield a poem.

Marjorie Evasco, who is a Philippines-based poet and scholar. I love that even her scholarly work is so lyrical, poetic and personal, and that institution did not beat that out of her.

Adrian Castro, Miami-based poet, for whom the drum/percussion is also a poetic language.

Book you've faked reading:

Mary Shelley's Frankenstein. I had to lead a group discussion for a feminist literature class in grad school. I might have watched the film that Kenneth Branagh directed instead. I do remember getting an A in the class.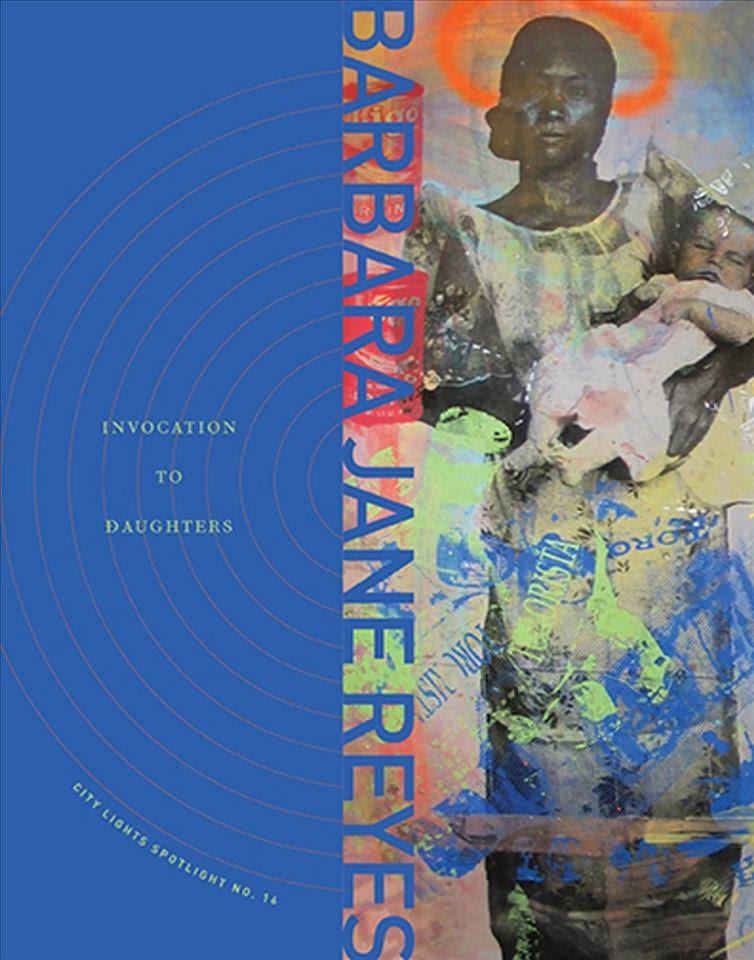 Book you're an evangelist for:

You know, I'm not one of those "OMFG YOU GUYS!! YOU HAVE TO READ THIS BOOK!!" kind of people, because I really hate when people do that to me. But the book I do tell a lot of people about is Linda Hogan's Dwellings. It's just the most gorgeous collection of essays about interconnectedness.

Book you've bought for the cover:

Wonder Woman: The True Amazon by Jill Thompson. Haven't read it yet, but gorgeous, gorgeous.

Book you hid from your parents:

I don't remember hiding books from my parents. They just let me read, and happily so. If I have read anything "scandalous," it would have been after I moved to Berkeley anyway, so there would have never been an opportunity for them to rifle through my things to be disapproving.

Book that changed your life:

Jessica Tarahata Hagedorn's Dangerous Music. I tell this story a lot--I'd never read a Filipina-authored book until someone told me about Hagedorn's Dogeaters in 1990. I devoured it. I was 19. Prior to this, it's not as though I did not believe Filipina authors existed in this country, though not having previously known of any, it was damn near impossible to imagine myself committing to writing more seriously than quiet hobby.

Reading Dogeaters was pretty phenomenal, though I can't say Hagedorn's Manila resonated for me, as I'd left the Philippines when I was very young. It was her debut poetry collection, Dangerous Music, published by Stephen Vincent of the San Francisco-based Momo's Press in 1975, and which I'd found shortly after reading her novel, that showed me how a young Filipina immigrant in the Bay Area could write about her known world in jagged, streetwise verse.

Favorite line from a book:

"I came to know afterward that in many ways it was a crime to be a Filipino in California." This is from Carlos Bulosan, America Is in the Heart. As this book was originally published in 1946, I'm thinking, wow, did Bulosan have some cojones or what. Today, many people still can't get their damn heads around the criminalization of folks of color. And many folks of color are so reticent (fearful? unable?) to articulate anything about structural/institutional racism.

Five(ish) books you'll never part with:

Just five?

Frances Chung, Crazy Melon and Chinese Apple.
Theresa Hak Kyung Cha, Dictée.
Leslie Marmon Silko, Storyteller.
Diane di Prima, Revolutionary Letters.
Merlinda Bobis, Cantata of the Warrior Woman Daragang Magayon / Kantada ng Babaing Mandirigma Daragang Magayon.

Bonus Tracks! Gloria Anzaldúa, Borderlands/La Frontera. Jamaica Kincaid, A Small Place. Elynia S. Mabanglo, Anyaya ng Imperyalista/Invitation of the Imperialist. Haunani-Kay Trask, Night Is a Sharkskin Drum. Audre Lorde, Sister Outsider.

Book you most want to read again for the first time:

Marion Zimmer Bradley's The Mists of Avalon. I would walk into Whole Foods in Berkeley with this book during my lunch break, and some white, dreadlocked cashier would always mansplain why this feminist retelling of traditional mythology was SO IMPORTANT FOR ALL WOMEN TO READ.