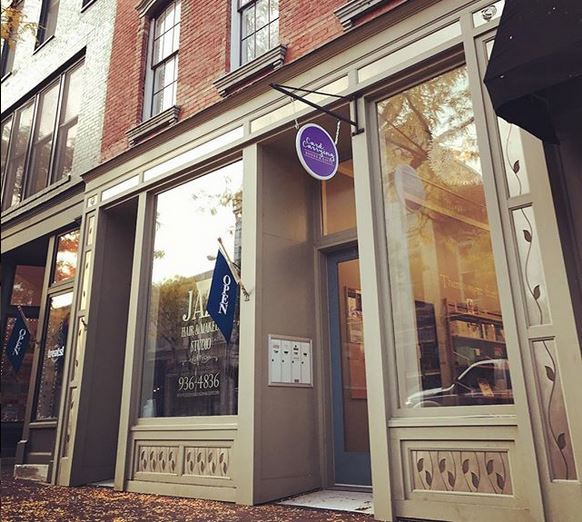 Card Carrying Books & Gifts, a bookstore with an uplifting feminist message and extensive sideline offerings, has found success since opening in downtown Corning, N.Y., not long after Labor Day, Bookselling This Week reported. The store's inventory is split equally between books and gifts: the book stock includes feminist books for children, teens and adults, with a selection of essay collections and memoirs, while the gift offerings include jewelry, mugs, T-shirts, pins and buttons, often less than $20 and featuring sayings like "Feminism Is Cool" and "Feminist Friends Are the Best."
Owners Sarah Blagg and Randi Hewit told BTW that not long after the 2016 election, they began talking about the need for a "feminist clubhouse" in the area. Blagg said they "joked about it for a couple of months" before realizing that it was a good idea and an opportunity they should take. Blagg, who was a sexuality educator for Planned Parenthood of the Southern Finger Lakes before opening the store, manages the store during the week, and Hewit, who is the president of the Community Foundations of Elmira-Corning and the Finger Lakes, is in store on the weekends.
The store also has its own podcast called the Feminist Airhorn, which is co-hosted by Blagg and Hewit's 13-year-old daughter, Sydney; and a monthly subscription service called the "Card Carrying Club." For $29.50 per month, subscribers receive a book, a gift and activism-related materials.
The owners reported that despite being in a traditionally conservative part of upstate New York, the store has become a popular destination for middle schoolers, high schoolers and even students at Ithaca College. Said Blagg: "We've gotten a lot of support. We're making it more O.K. for people to identify as feminists because we're out there. We literally have a storefront for it."