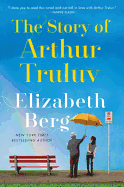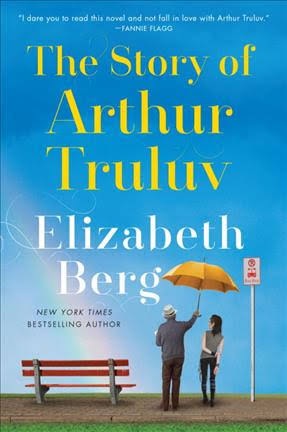 Surmounting grief and finding a way to persevere after the loss of a loved one emerges as the central theme of The Story of Arthur Truluv. Author of 26 books, Elizabeth Berg (The Dream Lover) once again proves she is a master of emotionally astute domestic fiction where the transformation of ordinary lives often happens amid the mundane of the everyday.

Here she focuses on contrasting characters whose lives share common threads of loneliness and isolation: Arthur Moses is an 85-year-old grieving the loss of his beloved wife, Nola Corrine. For the six months since Nola's death, Arthur, a retired parks groundskeeper and an amateur gardener, takes a daily bus to the cemetery and eats his brown bag lunch graveside with Nola. There, he takes comfort in cleverly conjuring visions of the dead in surrounding, underground graves--"Nola's neighbors"--and he imagines the lives they might have lived. Arthur feels that he understands the dead better than the living until one day, during his daily visit, when he spots a young woman, a teenager, who also frequents the cemetery. The simple gesture of a hand wave brings Maddy Harris--an 18-year-old with a nose ring, who also finds graveyards comforting--into Arthur's life.

Maddy calls the dead "her people," as her mother died in a car crash two weeks after Maddy was born. The tragedy and its aftermath drove a wedge between her and her father, who, tormented by his own grief, emotionally rejected his daughter and ultimately shaped her into a loner. Maddy doesn't fit in with peers at school, and she was recently dumped by her beau, Anderson, an older man who works at Walmart and belittles everything she holds dear--especially her sensitivity and her love of cemeteries, poetry and photography. When forlorn Maddy meets compassionate Arthur, their shared affinity for the dead sparks an unlikely friendship. She nicknames him "Truluv" because he speaks with glowing devotion for his late wife.

Despite their generational differences and disparate personalities, the pair take a shine to each other, forming a bond that offers childless Arthur something of a surrogate daughter. In turn, Arthur becomes a kind and accepting father figure for Maddy. Gradually added to the mix is Lucille, Arthur's meddlesome, 83-year-old, never married next-door neighbor who faces a shattering loss of her own. Unforeseen challenges--along with small moments of transcendence--unite these three adrift souls as they begin to fulfill much-needed roles in each other's lives.

Berg's vivid characters may be vastly different in age, worldview and temperament, but their individual desires express a universal need for love, acceptance, purpose and connection. Tender, colorful strokes of humor dot the landscape of this touching story that deepens with poignancy and profound insights into the perils and glories of the contemporary human condition. --Kathleen Gerard, blogger at Reading Between the Lines.

Shelf Talker: An 85-year-old childless widower, a misfit 18-year-old girl, and a never-married 83-year-old woman form a life-changing friendship.