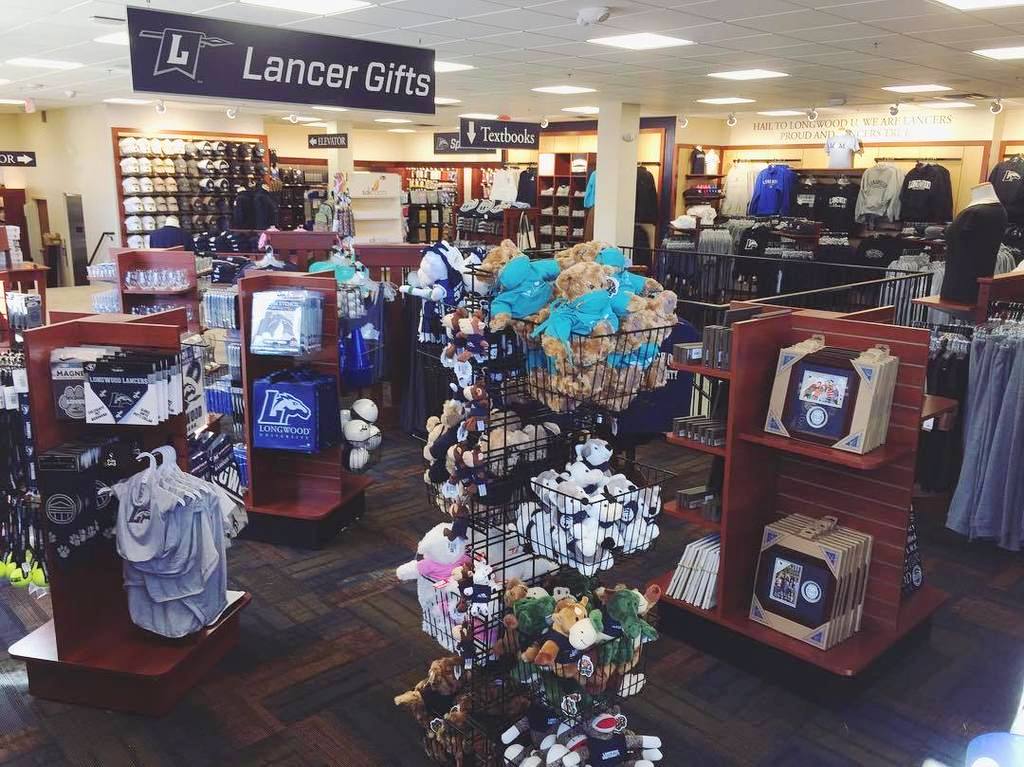 Longwood University's Barnes & Noble bookstore has completed its move to a new location at 200 South Main Street in Farmville, Va., and will host a grand opening this Friday, the Rotunda reported. The store had its soft opening October 30.
"We spent the last week of September through that day in the transition process. It was about 40 people (helping)," said store manager Amber Clark, adding that the bookstore rents its space from the building's owner, Walk2Campus. "We, Barnes & Noble College, worked with Walk2Campus, Longwood's Real Estate Foundation and Longwood University to finish this project. So there's four large entities involved. Anytime you have that many people involved, it can be a protracted process. Thankfully, everyone worked really well together."
Noting that Longwood chose the location to incorporate itself further into the community, Clark said, "They want the community to feel like they love Longwood and show the community that Longwood loves them."