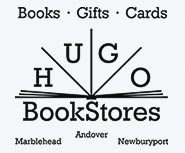 Massachusetts' HugoBooks, which includes the Andover Bookstore in Andover, the Book Rack in Newburyport, Cabot Street Books & Cards in Beverly, and Spirit of 76 Bookstore and Cardshop in Marblehead, is opening Rockport Books, a holiday pop-up store designed to test the market in Rockport, where longtime bookstore Toad Hall recently closed. "If the bookstore can do comparable sales to our other locations for the holidays, we would love to become a permanent year-round store," HugoBooks wrote.
Rockport Books will launch tomorrow, November 18, and be open every day 10 a.m.-6 p.m. until Christmas at least. The store will focus on "hot bestsellers, holiday catalog titles, kids' books and gifts and cards," and do special orders daily.
The store will be at 1A Main Street in the heart of downtown Rockport.