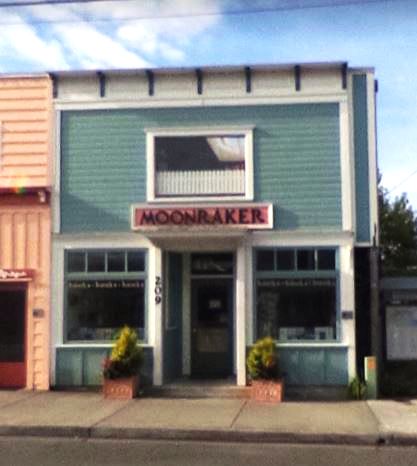 Congratulations to Moonraker Books, Langley, Wash., which is celebrating its 45th anniversary. Whidbey Local reported that owner Josh Hauser "still loves greeting customers and helping them find a particular book" and "has noticed a resurgence of interest in old-fashioned paper books."
"People keep coming into the store and spending time just wandering and looking at what's there," she said. "Just about everyone--adults and children--loves getting a good book for a present."
For Hauser and her late husband, Glenn, the store's name (a sail at the top of the mast of a sailboat) represented daydreaming. "They believed that a major attraction of a bookstore is exploring and dreaming. They weren't sure the bookstore would be a success, but people came to check it out and kept returning and telling others about the Moonraker," Whidbey Local wrote.
The secrets to her success: "I love books, and I love people."