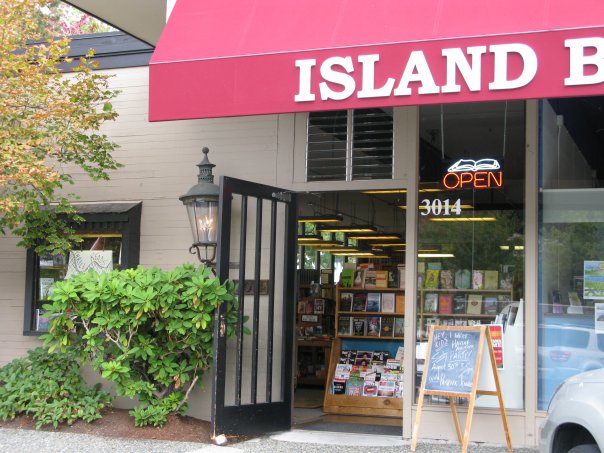 Island Books in Mercer Island, Wash., was selected "Best Bookstore" by voters in King 5/Evening Magazine's "Best of Western Washington" contest. On tumblr, Island Books owner Laurie Raisys and her staff said the contest is "a time honored tradition around these parts. It's a chance for local businesses to be chosen as 'the best' in their category by popular vote....
"It's true, we campaigned. We asked you to vote for us on our website and social media pages. And we worked--hard--this year, as we have every year, to be the best small town bookstore we could possibly be. We ordered, we shelved, we stacked, we carried out trash and recycle, we listened, we suggested, we fought with each other, we hugged each other, we wrote blogs and newsletters, we set up events, we wrapped gifts, we rearranged store sections, we read our books, we swiped credit cards and made change, we stayed late for meetings, we researched, we made displays, we went to conferences, we gave prizes, and day after day we loved the store and we loved you, our customers and community.
"Oh, and since we aren't ones to pass up a chance for a celebration, there will be one coming soon. Stay tuned for details. Thank you for making this a banner year for Island Books. We are humbled and honored, and we couldn't have done it without you!"