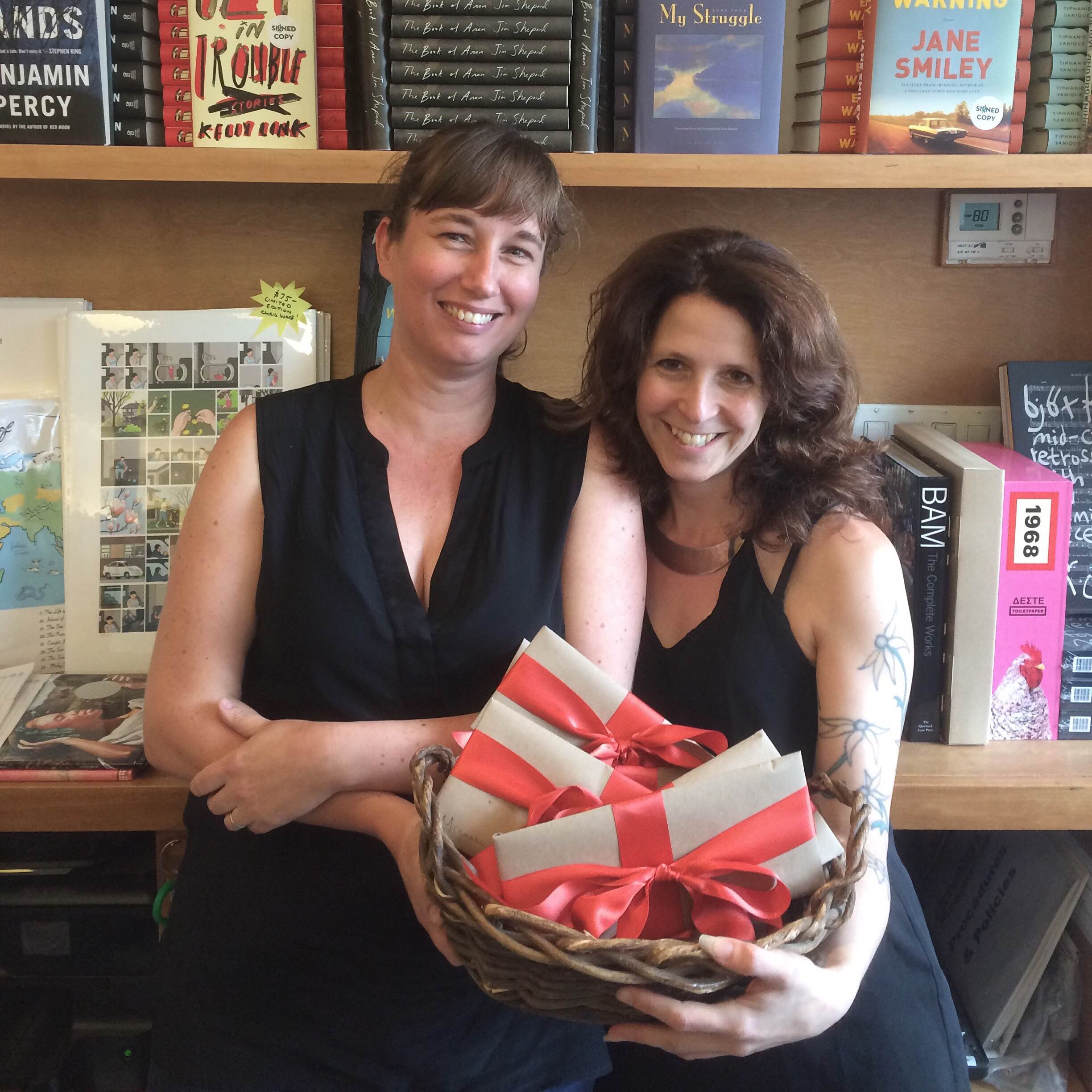 Greenlight owners Jessica Stockton Bagnulo and Rebecca Fitting
"In the two weeks before Thanksgiving, your store then transforms like a peacock, spreading its wares out as if opening its magnificent tail. Your staff unfurls all the books and gifts from their drab cardboard boxes, spreads them out across your store in all their colorful, magical glory, flaunting all that's been lovingly amassed. And then there is the pregnant pause. This magnificent peacock stands stock still on the lawn so that everyone can see it. And you wait, the calm before the crazy. Because of retail necessity, because you need to be 'ready,' you've done all this before holiday sales actually kick in.
"You fret because you have absolutely no idea how it'll all turn out. It's a giant leap of faith."