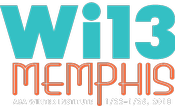 The American Booksellers Association has named 78 booksellers as winners of scholarships to the ABA's annual Winter Institute this coming January in Memphis, Tenn. Bookselling This Week reported that 67 are recipients of scholarships from Wi13's publisher sponsors, covering the conference fee; up to four nights plus tax at the host hotel, the Sheraton Memphis Downtown Hotel; and transportation costs up to $400.
"We are enormously grateful for the generous support of our publisher sponsors, without whom the Winter Institute would not be possible," said Matthew Zoni, ABA director of development & publisher relations. "This year, we have more bookseller scholarship recipients attending than ever before, and we encourage all ABA members to join us in thanking our publisher sponsors for their ongoing commitment to independent bookselling."
Five ABA members will attend the institute on scholarships from the Book Industry Charitable Foundation, and five more on scholarships courtesy of the ABA. One of the ABA scholarships honors the late Avin Mark Domnitz, ABA's CEO from 1997 to 2009, and is awarded to a bookseller at a store participating in this year's ABACUS Survey. In addition, Candlewick Press has once again awarded a scholarship to a bookseller active in the Candlewick Handselling Indie Recognition Program.
A gathering of scholarship recipients and their sponsors is planned for Monday evening, January 22, at The Cadre, prior to the Wi13 Welcome Reception.