Indies First and Small Business Saturday celebrations included a range of events, gatherings and fortuitous meetings: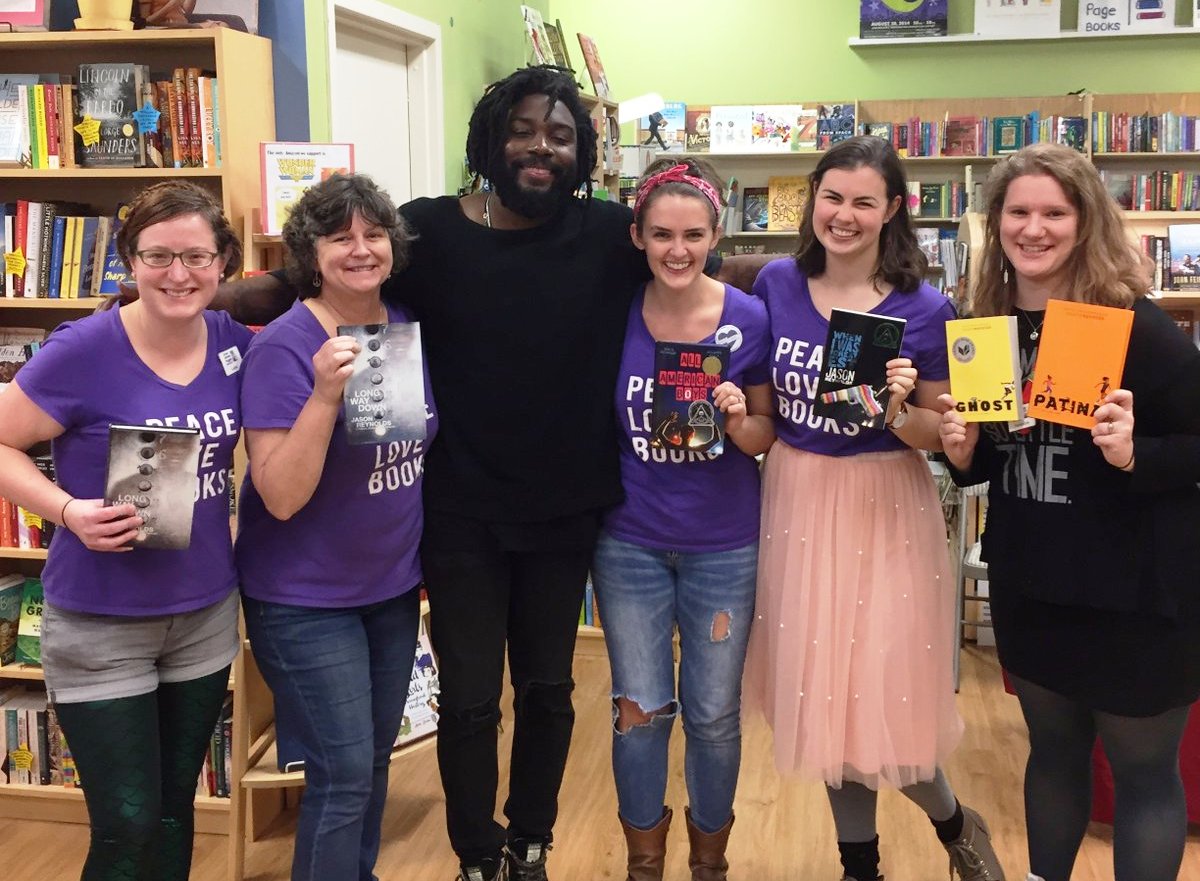 #IndiesFirst spokesperson Jason Reynolds with booksellers at One More Page Books, Arlington, Va.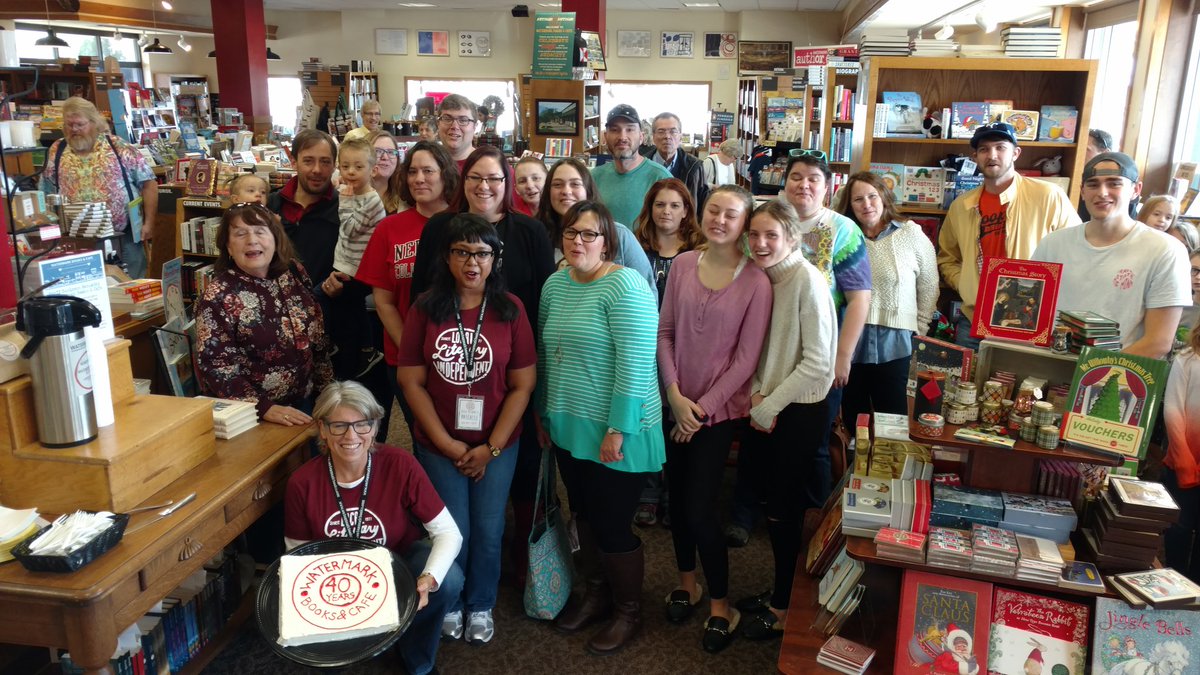 Sarah Bagby (bottom left, holding the cake) and the crew at Watermark Books, Wichita, Kan., celebrated the store's 40th anniversary on Saturday. They invited customers to gather at the store at noon wearing Watermark gear, for cake and "a family photo."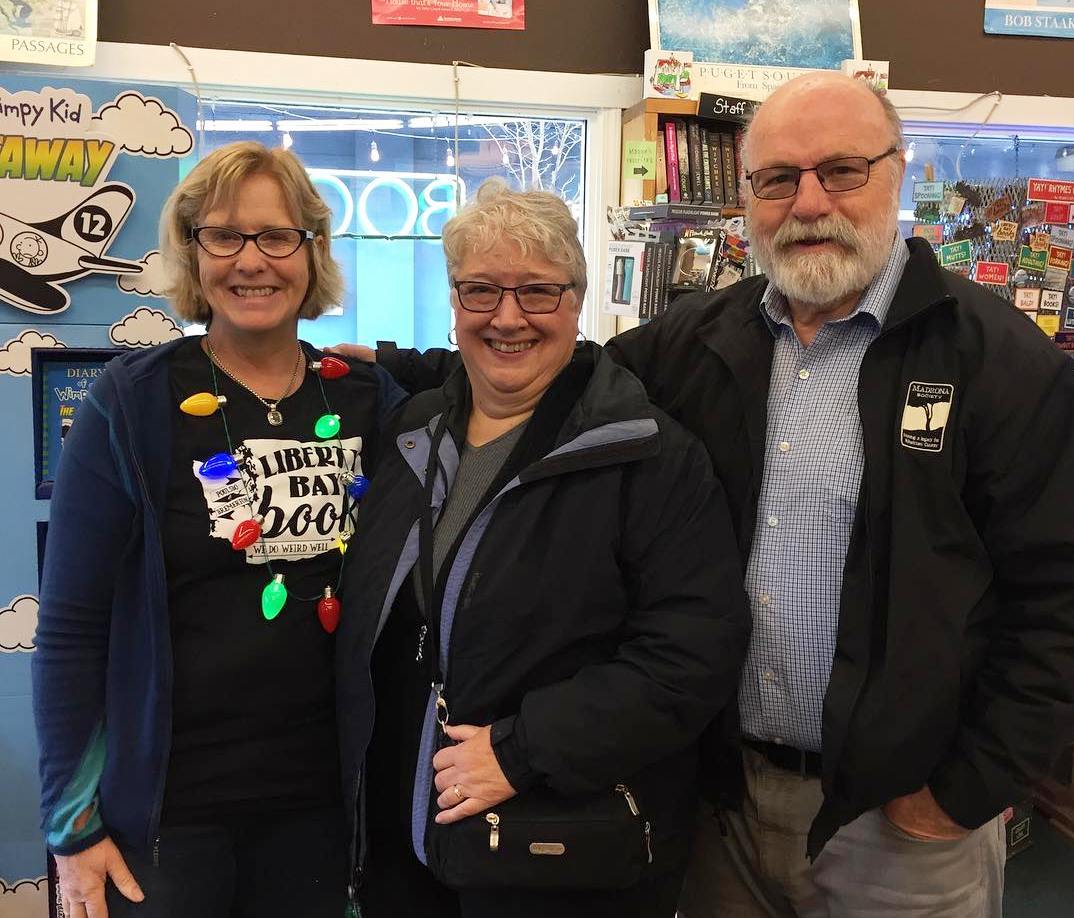 Dee and Chuck Robinson, founders of Village Books and Paper Dreams in Bellingham and Lynden, Wash., stopped by Liberty Bay Books in Poulsbo to visit with owner Suzanne Droppert (left)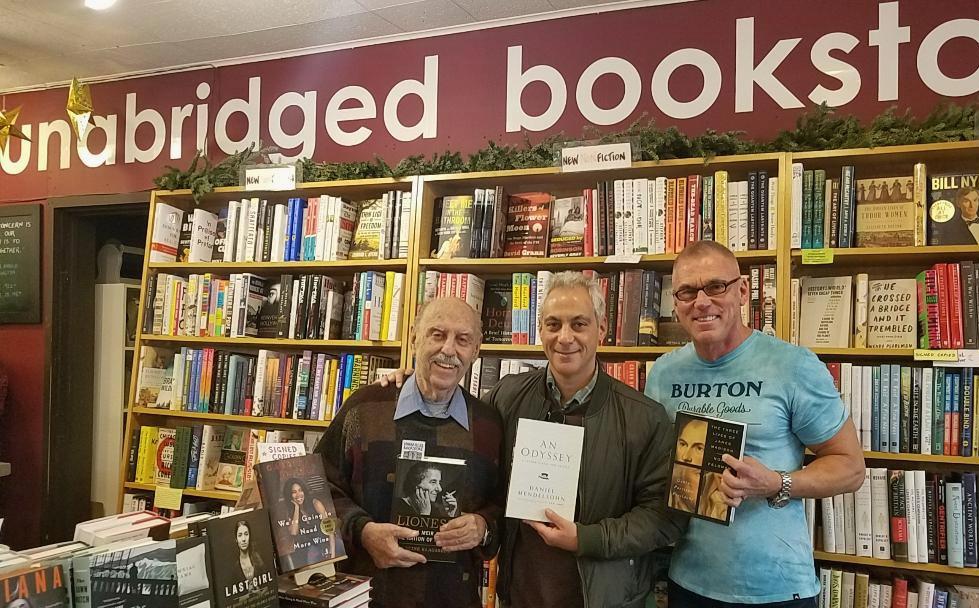 Chicago Mayor Rahm Emanuel (c.) and his father shopped at their local bookstore, Unabridged Books, on Saturday; here they're with owner Ed Devereux (r.). Unabridged had its most successful Small Business Saturday since the program began in 2010, and one of the bookstore's busiest days in 37 years of business, selling more than 1,000 books.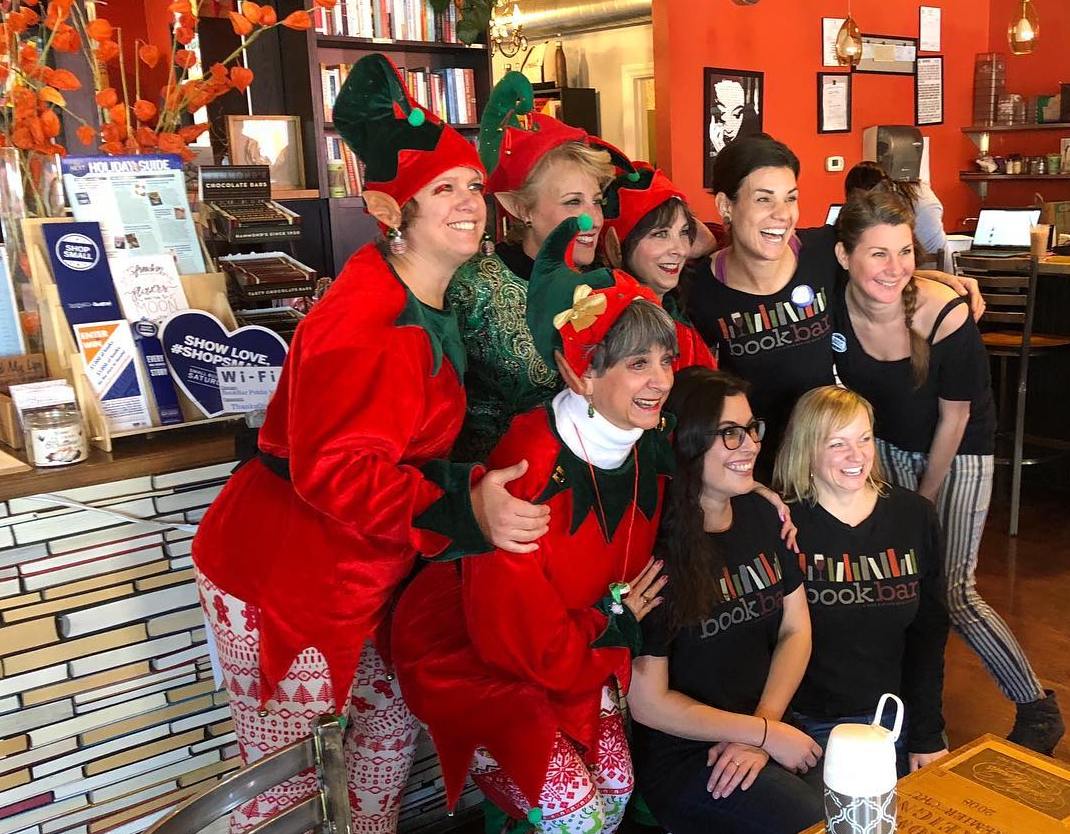 Booksellers at BookBar, Denver, showing their holiday spirit.