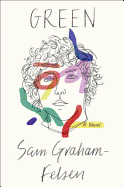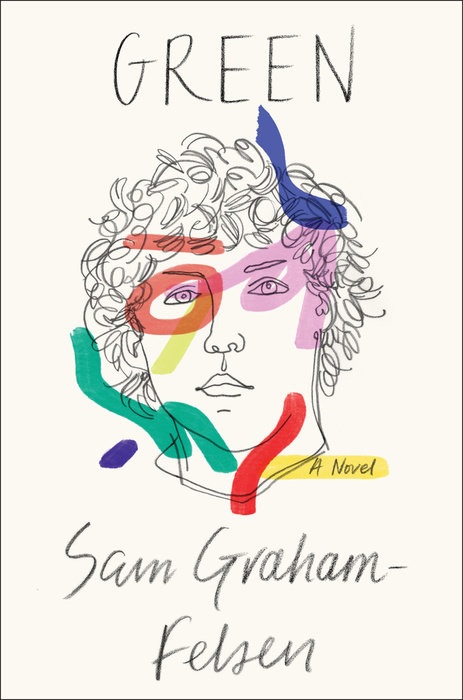 Twelve-year-old David "Green" Greenfeld is one of only two white kids in his South Boston school. Narrator of Sam Graham-Felsen's first novel, Green, he speaks a hip-hop patois with self-conscious concern that he not sound as uncool as his skin color suggests he is: "Awesome is a Caucasian catastrophe.... High fives are some hiked-up shorts Hoosiers s**t, the physical equivalent of awesome." His parents are Harvard-grad former hippies who won't send him to a private school because they "believe" in public schools. As Green describes his father, "Normal dads teach you how to hit--or shoot, or dribble. Mine taught me how to hike, load a bird feeder, and sprinkle seeds in cow crap." Fitting in and finding friends at Martin Luther King Middle School is a lesson in "the phattest gear... a Chicago Bulls tracksuit, matching red Jordans, and a thick gold chain with a roaring-lion piece." Green is a coming-of-age story set in the '90s where Geto Boys echo in the streets and the Celtics rule. What Paul Beatty did in White Boy Shuffle for a black kid growing up in Santa Monica, Graham-Felsen does for Green trying to fit in among his black peers. Even the other white kid in his class is half-Armenian and often mistaken for Puerto Rican.

In time, Green makes friends with Marlon, a shy kid from the projects who is a curious reader and has a premier collection of video highlights from Celtics games. With a rarely discussed family life at home, Marlon prefers to hang at Green's place, where his parents dote and encourage both boys to study hard for the admission test for Boston Latin School, the prestigious public school from which acceptance into Harvard is almost assured. But this is a novel about adolescent boys growing into manhood. Hitting the books is way down their priority list, below standing up to violent bullies and figuring out how sex works. As Green laments, "You turn my age and you can never be soft again."

Journalist, Columbia MFA graduate and former chief blogger for the 2008 Obama campaign, Graham-Felsen is after more than a Tom Sawyer take on adolescence. Green tackles the nuances of how class and race throw up inflexible barriers preventing a healthy integration of a diverse population. It is one thing to "believe" in an egalitarian society, but quite another to achieve it when the obstacles appear at an early age. In the microcosm of that world that is King Middle School, the options for white "hood" wannabe Green are much better than those for black Marlon ("Latin, upstate, or underground"). Funny and on the money, Green is a perceptive reflection of how far we still have to go. --Bruce Jacobs, founding partner, Watermark Books & Cafe, Wichita, Kan.

Shelf Talker: Graham-Felsen's first novel is a wry and moving take on growing up with a white face in an all-brown Boston public middle school.