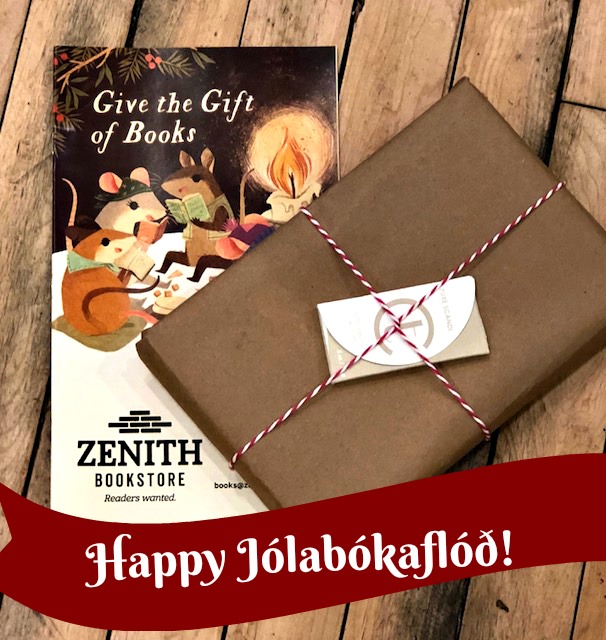 Zenith Bookstore, Duluth, Minn., which opened in July, is bringing the Icelandic tradition of Jólabókaflóð (Christmas book flood), to the store from Sunday, December 10, to Sunday, December 24.

Zenith is adapting the Icelandic practice of giving books and chocolate for the holidays by adding complimentary Terroir Chocolate bars to gift-wrapped book purchases. During the two weeks, the store will also offer free hot cider, author events, readings and other community activities.

"Duluthians embrace winter with a love of the outdoors, but we're also an active literary community," Zenith Bookstore co-owner Bob Dobrow said. "Another way we can enjoy the winter months is through this wonderful Nordic tradition of giving books and chocolate. Settling in with a book, chocolate and warm beverage is an incredibly comforting way to spend a winter's night."

In another echo of Jólabókaflóð, which involves the sending of a catalogue of new books to every Icelandic home, Zenith Bookstore is distributing the Midwest Independent Booksellers Association's "Give the Gift of Books" catalogue.