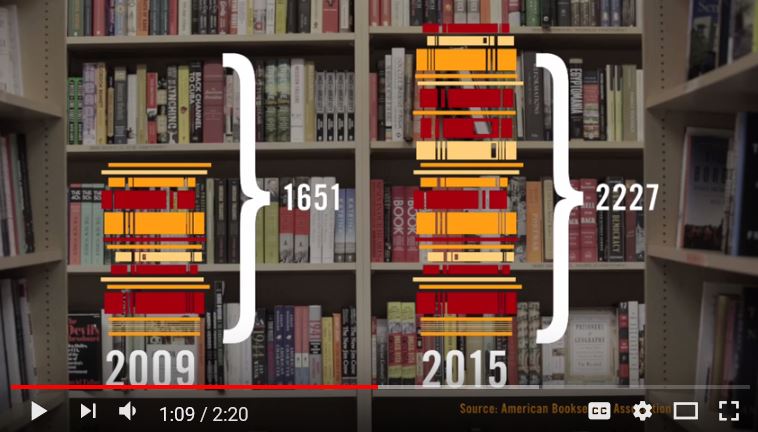 Ryan Raffaelli, an assistant professor in the Organizational Behavior unit at Harvard Business School who studies how industries reinvent themselves when faced with technological change, has released the preliminary findings of a five-year study on the independent bookstore resurgence, Harvard Business School's Working Knowledge reported. Among the study's key findings so far are the "3 C's" of independent bookselling: community, curation and convening, which have been integral to the indie resurgence.
Community refers to the role of independent bookstores as early champions of the local first movement, and the emphasis that many indies place on their community roots. Raffaelli describes curation as the more personal and specialized touch that booksellers bring to their inventory, and convening pertains to the increased importance of bookstores as event and meeting places. He also pointed to the "top-down work" done by the American Booksellers Association, particularly in facilitating the sharing of best practices among member stores, as important.
"The theoretical and managerial lessons we can learn from independent bookstores have implications for a wide array of traditional brick-and-mortar businesses facing technological change," Raffaelli said. "But this has been an especially fascinating industry to study because indie booksellers provide us with a story of hope."
According to Working Knowledge, Raffaelli's field research included hundreds of interviews and focus groups with booksellers, publishers and authors, visits to dozens of bookstores across 13 states, 91 hours spent observing bookstores and bookseller conferences, and even a training course on how to open an independent bookstore.
The full study is expected to be released in 2018, and currently has the working title of "Reframing Collective Identity in Response to Multiple Technological Discontinuities: The Novel Resurgence of Independent Bookstores."