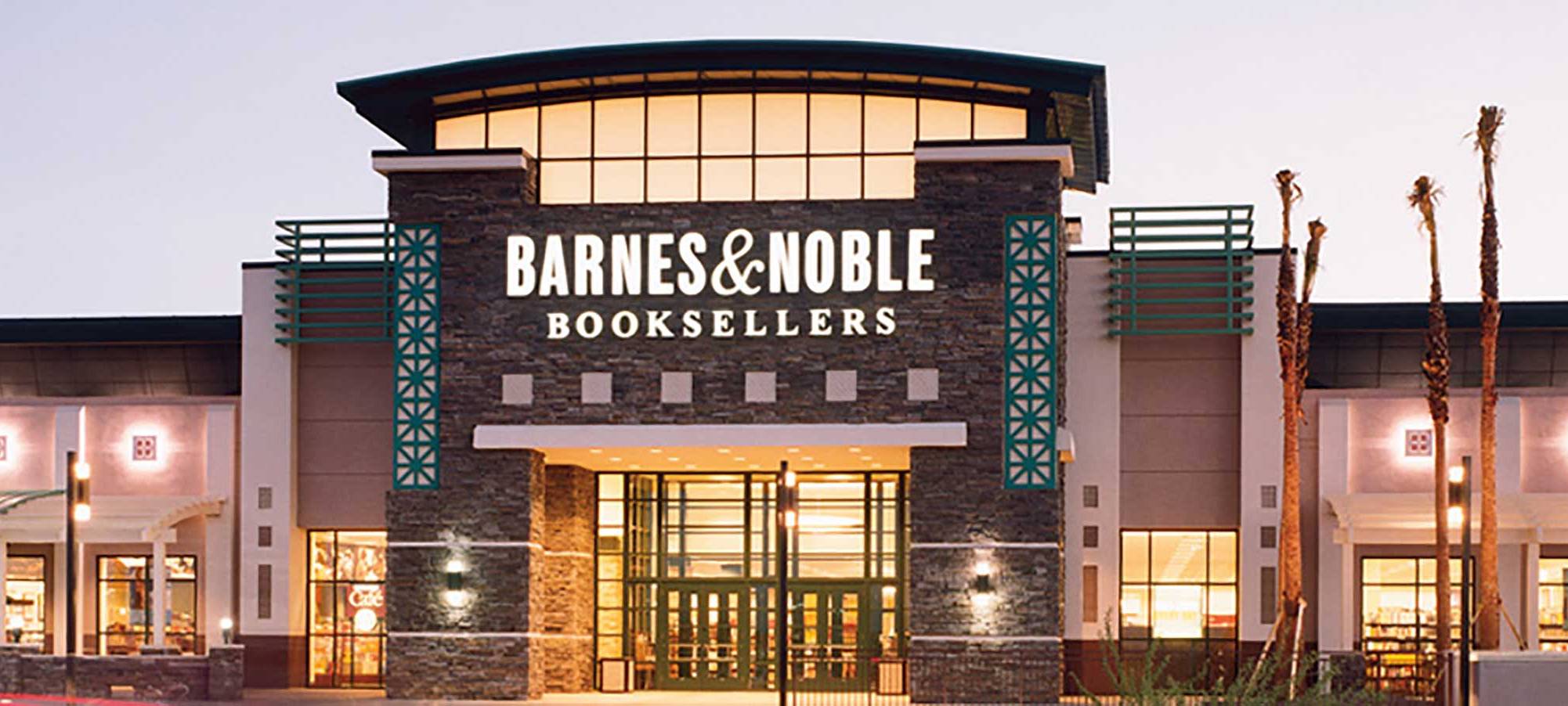 Despite having another difficult quarter--which yesterday drove the company's share price down 11.5%, to $6.90--Barnes & Noble executives painted a positive picture of trends during yesterday morning's conference call with stock analysts (transcript courtesy of Seeking Alpha).

Among the major points:

CEO Demos Parneros reiterated the company's push to reemphasize books, whose sales are "fundamentally sound," and cut back on gifts, educational toys and games, whose sales have lagged. Concerning the decision to focus more on books, he said, "It's simply who we are. I mean that's our heritage. That's what customers expect from us.... We feel that we got a little bit off track."

The company is "definitely interested in smaller stores" and says the current average of 26,000 square feet is too large. "We want to have smaller stores that are more efficient that require less inventory, but actually have better in stock and better discovery for customers," Parneros commented. B&N aims to feature "a narrower product assortment with higher turnover."

There is not a new, lower ideal store size. The company's five test stores are various sizes, and B&N foresees having different-sized stores depending on the market, but all below the current superstore average. The new stores have a "consistent look and feel" that "customers love," Parneros said, adding, "We're also looking at ways to be efficient in our store designs and to be much more modular and flexible so that we can make changes in a fairly affordable way."

B&N still plans to have a net gain in stores beginning next year. In some cases, it may close a large store and then open a smaller new store nearby.

Online sales declined in the quarter, while Nook was profitable for the second quarter in a row, mainly because of continued cost cutting.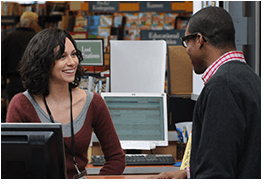 Oddly part of the conversation sounded like a treatise on rather basic bookselling, particularly when Parneros said, "Through customer research, we discovered that customers come to Barnes & Noble not only to browse and discover, but also to interact with our booksellers. This is a big takeaway for our store managers from a recent conference. We encourage our booksellers to be more proactive with customers and actively engage with them. As a result, we saw immediate improvements in [the rate of people who come in-store and make purchases, which rose 2.7% after the conference]. We also believe this has contributed to the 1.5% increase in comp book sales during the back half of the quarter."

CFO Allen Lindstrom added that that increase in people in-store making purchases came with store traffic down compared to the same period last year, although traffic had started to rise again as the quarter progressed.

B&N expects sales for the full fiscal year, which ends in late April, to "decline in the low single digits."

Parneros said the company is optimistic about the holiday season and praised the "strong lineup" of current books, including "Tom Hanks' Uncommon Type, John Grisham's The Rooster Bar, Dan Brown's Origin, Walter Isaacson's Leonardo da Vinci and a surprise drop-in title, Darker by E.L. James. To complement this lineup, we'll also feature exclusive editions of bestselling titles this holiday season, including The Art of Harry Potter, which includes rare and unpublished works of art and is only available at Barnes & Noble, Shea Serrano's Basketball and other things, David Baldacci's End Game and James Patterson's People vs. Alex Cross, among other titles. We'll also feature others in our popular signed editions program, which provides for unique one of a kind gift."