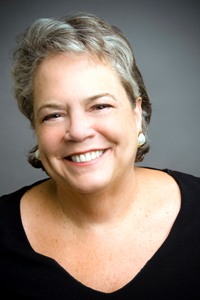 Carolyn Reidy
Congratulations to Carolyn Reidy, president and CEO of Simon & Schuster, named person of the year by PW, which cited her in part for having "steered the publisher through the Great Recession, publishing's digital disruption, and a slow-growth sales environment all while keeping Simon & Schuster a commercial and critical success."

Leslie Moonves, chairman and CEO of CBS Corp., parent company of S&S, said, "In 2008, Carolyn hit the ground running as CEO and has never stopped. She has a great grasp of the big picture, is on top of the critical details, and has an infectious enthusiasm for every aspect of publishing that she communicates to the entire company. She leads from the front and has managed the company beautifully through a truly transformative time within the industry. We are fortunate to have had an executive of her talents and vision as our CEO for the past 10 years, and look forward to a great future at Simon & Schuster under her leadership."

For her part, Reidy said that the award is "a tribute to the hard work, creativity and professionalism of our employees, in all our locations worldwide, and to the authors, booksellers, distribution clients and other members of the larger Simon & Schuster family, who are truly partners in our success. I thank each and every one of them for their contributions to all that we have accomplished."

Reidy joined S&S in 1992 as president of the trade division and was named president of the adult publishing group in 2001. She is on the boards of the Association of American Publishers and the National Book Foundation. She is a graduate of Middlebury College and holds an M.A. and Ph.D. in English from Indiana University.