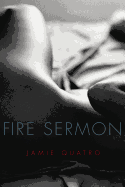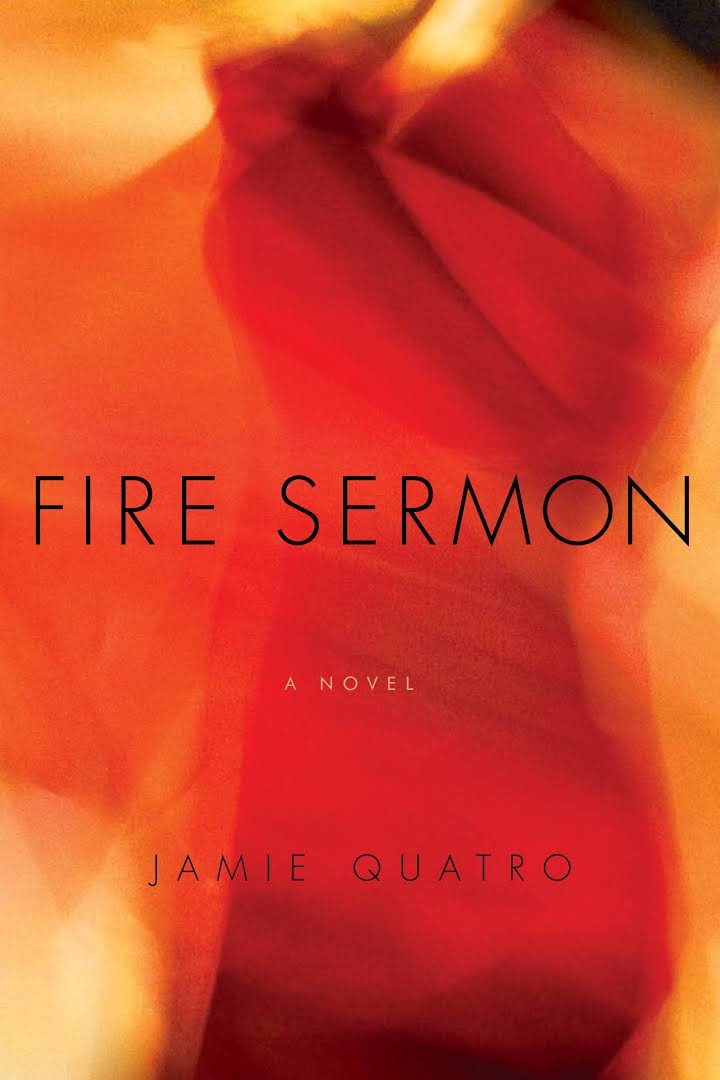 A lean first novel steeped in theology, suburban domesticity, literary criticism, child-rearing and, most dramatically, infidelity, Fire Sermon sizzles and cools to the rhythm of its narrator Maggie's moods and meanderings. Maggie and Thomas married in 1993, a tony Malibu wedding. She is a bit of a loose cannon, with "a certain volatility in her temperament," what Thomas calls "her uncorked-ness... like a just-opened bottle of fine wine." After stints in graduate school at Princeton and Vanderbilt, they have two children and settle down near Nashville with a cul-de-sac yard with the obligatory "wooden swing set and honeysuckle border; dogwoods and crape myrtles and pines along the driveway." But in 2013, Maggie begins to correspond with James, a married theology-centric poet at Princeton whose work moves her. Soon they are regularly e-mailing, arranging to meet at conferences, and finally copulating heatedly on the floor of a Chicago Hyatt room. It's an old, old story--Maggie even imagines writing it, only to have a literary agent say: "This has been done to death.... I won't be able to sell this." We know how it goes: lonely woman with comfortable family life falls for attentive married man, and a match is struck to burn everything down. In Fire Sermon, however, Maggie's domestic life doesn't go up in flames--her inner life does.

Recognized by the New York Times for what Dwight Garner calls her "subtle, sexy and reflective" story collection I Want to Show You More, Quatro eschews a straightforward linear narrative in favor of a scattershot pastiche of communication. Besides old-school letters and e-mails, her novel is built on Maggie's journal entries, dialogues with her counselor, poetry, conversations with her daughter's therapist and prayers. The result is a psychological MRI of a complicated woman seeking to know herself inside and out. Raised evangelical, Maggie can't shake a strong desire to understand "God's will" and reconcile it with the passion and intensity of her affair. If grace comes to the sinner, she thinks, "why not go on sinning so that grace may increase?" She seesaws between eros and eschatology, head and heart, catechism and cant.

Fire Sermon is a contemporary take on an age-old story. Politics hardly enters Maggie's head. The 9/11 tragedy is a bad memory; the long wars it spawned not even mentioned. Quatro is more interested in what Frost called "inner weather." The heat of Maggie's lust for James is consummated a few intermittent times over the years, but it never goes away--even when she and Thomas celebrate their 25th anniversary at a Naples, Fla., high-rise hotel where Quatro observes, "they've worn down together, and what's left is understanding and kindness." Perhaps the conflict between head and heart is itself God's will. --Bruce Jacobs, founding partner, Watermark Books & Cafe, Wichita, Kan.

Shelf Talker: Told through a variety of correspondence, journals and prayer, Fire Sermon is a fervent innovative take on an age-old story of infidelity and guilt.