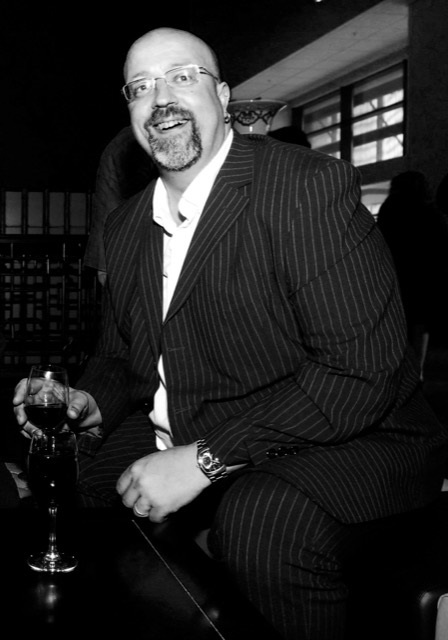 Darryl W. Bullock is a writer and publisher in Bristol, England. He has spent more than 20 years writing for local, national and international newspapers and magazines--and a decade indulging in his love of obscure music via his blog. In 2016, Overlook Press published his biography Florence Foster Jenkins: the Life of the World's Worst Opera Singer. On November 21, Overlook released his latest book, David Bowie Made Me Gay: 100 Years of LGBT Music.

On your nightstand now:

I'm currently reading Jheronimus Bosch: the Road to Heaven and Hell by Gary Schwartz. I've always been fascinated by Bosch's incredibly surreal paintings and for many years had a poster of his Extraction of the Stone of Madness, which I bought at the Prado in Madrid, framed on my wall. It's a fascinating book that offers an interesting take on the artist's life and work, but it's huge and a little cumbersome for bedtime!

Favorite book when you were a child:

I was always far more interested in fact than fiction, and didn't really enjoy the books which were mandatory reading at school: The Hobbit, the Narnia Chronicles and so on. My father loved books and he had purchased, secondhand, a 1950s edition of the Children's Encyclopedia by Arthur Mee. I would dip in and out of those constantly.

Your top five authors:

Armistead Maupin: the Tales of the City series is essential reading; funny and touching, but also brutally honest. I've been lucky enough to meet him a couple of times and he is just as engaging in real life. I've always loved Ernest Hemingway's succinctness, and I have a soft spot for J.K. Rowling's Harry Potter books, a passion I share with my husband. Mark Lewisohn's tomes on the Beatles, especially his ongoing All These Years series, have kept this particular Beatles obsessive entertained for years. Although I didn't read them as a child, in my 20s I discovered Tove Jansson's wonderful Moomin books, and have them all.

Book you've faked reading:

I don't think I've ever read Robert Louis Stevenson's Treasure Island, which, especially with my living in Bristol, is a bit of a faux pas!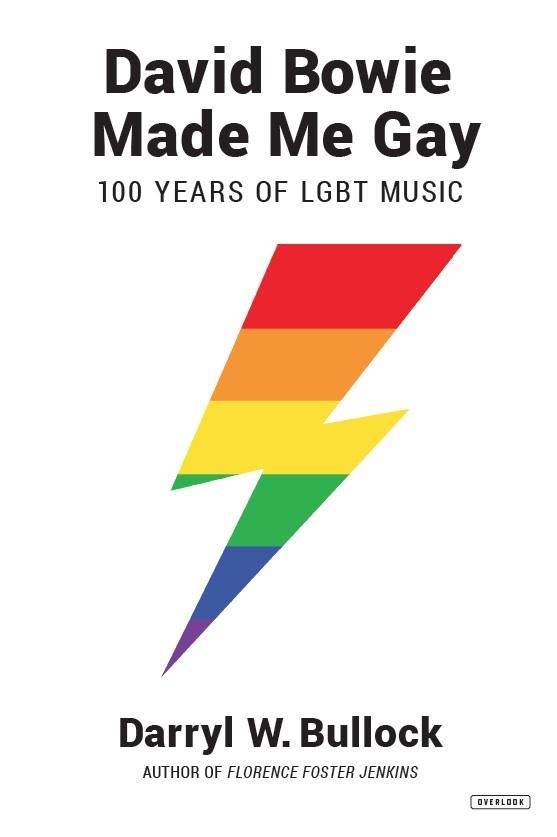 Book you're an evangelist for:

Chicago Whispers by St. Sukie de la Croix. He uncovers the fascinating history of LGBT people in the city in the years before Stonewall, and his writing style is both respectful and gossipy. It's a really engaging book.

Book you've bought for the cover:

There have been loads. I read biographies voraciously, and am always picking something up in a bookshop because I'm attracted to the image on the front. Probably Chris Albertson's Bessie Smith biography, Bessie: you can't help but be pulled in by the joyous look on her face.

Book you hid from your parents:

I don't recall consciously hiding anything from my parents, although they would have been furious if they knew how much of my, and their, money I was spending on books about the Beatles.

Book that changed your life:

Tales of the City. In fact, all nine volumes in Maupin's Tales series; they're simply essential reading, and it maddens me when I talk to young LGBT people who have never heard of him. Although I grew up in the U.K., I can still identify with many of his characters, and they feel like part of my family now. I became ridiculously upset when reading The Days of Anna Madrigal, worrying that she would die before the end and that I would lose my "logical" grandmother.

Favorite line from a book:

"In a parallel world [Andy] Partridge would be considered a national institution, but he didn't have the thirst or the stamina for the fame." Dylan Jones writing about the wonderful XTC in The Biographical Dictionary of Popular Music.

Five books you'll never part with:

Tales of the City, More Tales of the City, Further Tales of the City, Babycakes (the fourth volume of Maupin's Tales of the City series), and Shaun Considine's Bette & Joan: The Divine Feud, the hysterical volume that inspired the recent U.S. TV series Feud.

Book you most want to read again for the first time:

An Occurrence at Owl Creek Bridge and Other Stories by Ambrose Bierce. I went through a stage in my 20s when I was obsessed with short stories, especially those of Bierce, O. Henry, Hemingway and Joseph Conrad. They made me want to write fiction, although I soon discovered that I was better off trying to write fact!

What you're working on now:

I'm working on another musical biography. I can't say too much at the moment, but it will be closer in style to my Florence Foster Jenkins book than to David Bowie Made Me Gay. It's a story with a lot of humour but also a great deal of heartache, and one that hasn't really been told in depth before. If things go to plan, it should be out around the end of 2018.