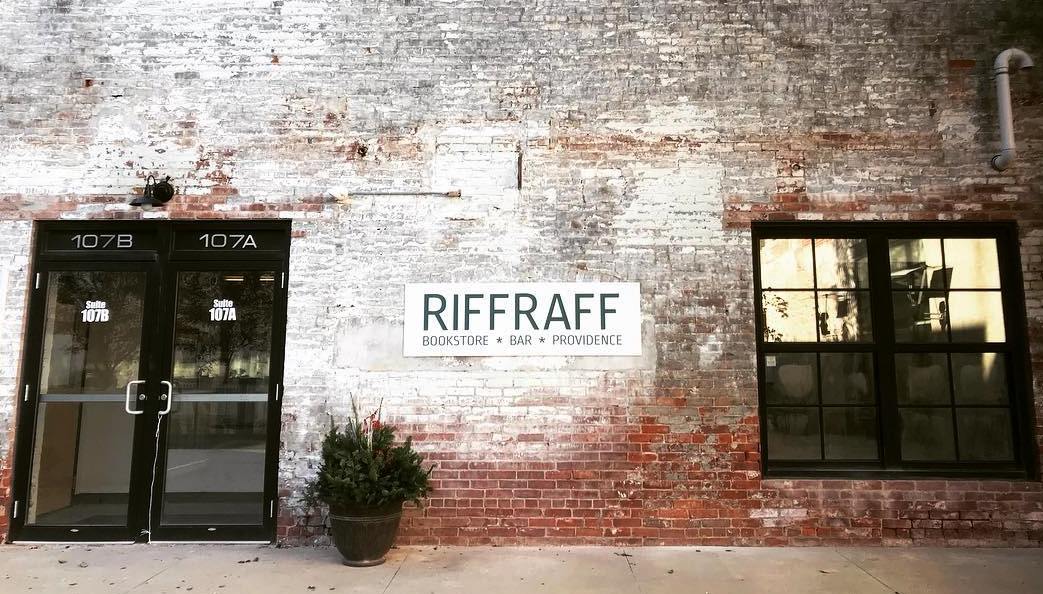 Congratulations: the bookstore/bar Riffraff opened yesterday in Providence, R.I. As the store wrote: "We have books, we have booze, we have hot tea and nitro, and a full coffee menu coming later this week." Riffraff's 1,500 square feet of space is split evenly between books and the bar; it's located in the Plant, a former mill plant, in the Olneyville neighborhood of Providence.
The owners are Tom Roberge and Emma Ramadan. Roberge has worked as a bookseller at McNally Jackson bookstore in New York City, managing editor at A Public Space, editor at Penguin Books, publicist and bookstore liaison at New Directions, and deputy director at Albertine Books in New York City.
Ramadan studied comparative literature at Brown University (in Providence), completed a master's degree in translation at the American University of Paris and was a Fulbright Scholar in Morocco, where she translated the late poet Ahmed Bouanani from French into English. Her translations also include the genderless novel Sphinx by Anne Garréta.
Riffraff is located at 60 Valley St., Suite 107A, Providence, R.I. 02909.