With Thanksgiving weekend and Small Business Saturday in the rearview mirror, Hanukkah beginning next week and Christmas less than three weeks away, the holiday shopping season is well underway. Shelf Awareness takes a look at how the first week of December has gone for bookstores around the country.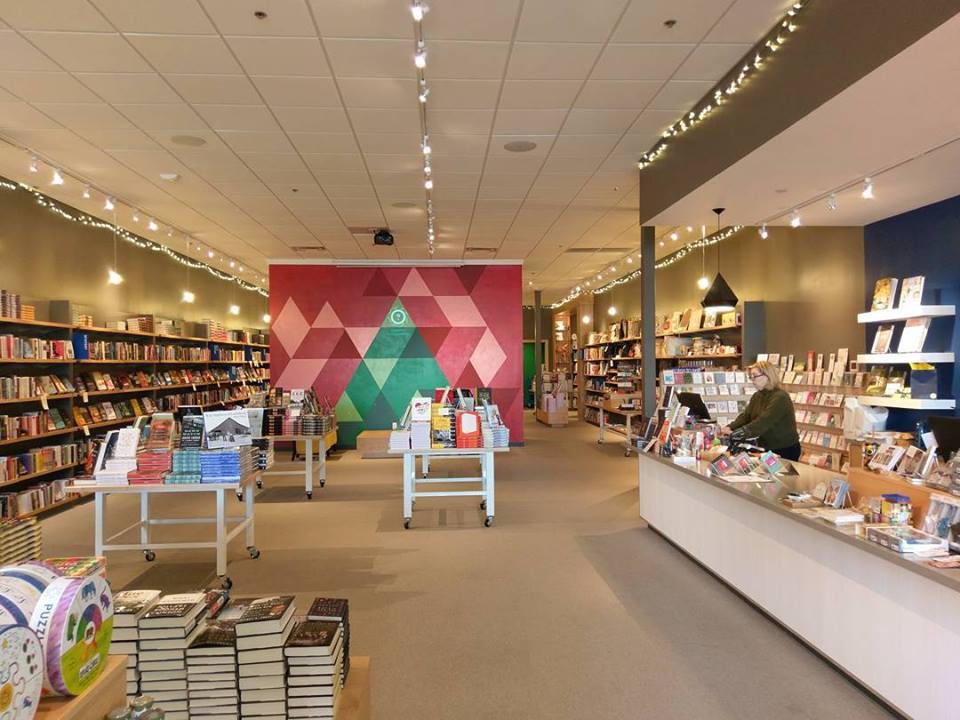 Holiday decor at Interabang
Interabang Books in Dallas, Tex., is celebrating its first Christmas after holding its grand opening in September. General manager Jeremy Ellis said that though he has little to compare it against, the store has certainly seen an influx of customers since Thanksgiving, with many shoppers buying stacks of books and looking for gift recommendations. Among some of the early season standouts are Walter Isaacson's Leonardo da Vinci, which Ellis said was "going to be everyone's break out," The Secret Lives of Color by Kassia St. Clair, and Texas Blood by Roger D. Hodge. On the children's side, Ellis said that Good Night Stories for Rebel Girls 2 has been flying off the shelves.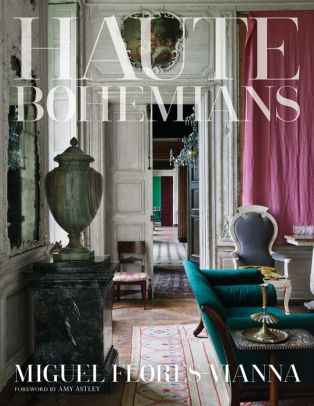 Ellis said that he's been a little surprised by quite how popular interior decorating, photography and design books have been with his customers, and consequently the store is "playing catch up" when it comes to bringing in those sorts of books. Haute Bohemians by Miguel Flores-Vianna and Amy Astley has been extremely popular but also difficult to get back in stock, and Pete Souza's photography book Obama: An Intimate Portrait in particular has been out of stock and unavailable. Ellis added that with the store being only about six months old, they were still learning about their customers and, in turn, getting discovered by new customers. He said: "It's exciting. It's always fun to do it the first time."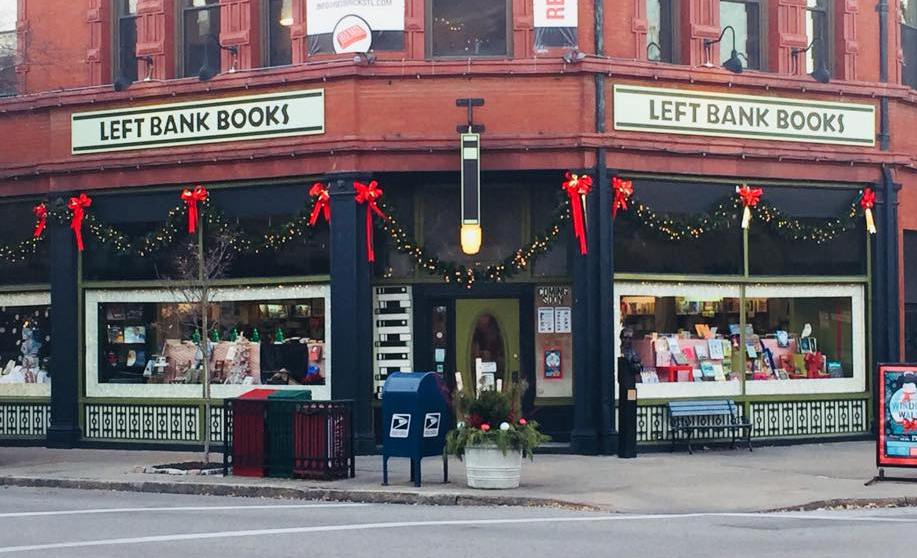 In St. Louis, Mo., the holiday season began for Left Bank Books with strong sales on Black Friday followed by a fantastic Small Business Saturday that saw sales up 40% over the previous year, said owner Kris Kleindienst. Some strong sellers include Obama: An Intimate Portrait, which Kleindienst said she had some trouble with at first but was now confident they'd be okay, and Joe Biden's memoir Promise Me, Dad: A Year of Hope, Hardship, and Purpose. For adult fiction, Tom Hanks's book of short stories Uncommon Type has done "surprisingly well," and Celeste Ng's Little Fires Everywhere, George Saunders's Lincoln in the Bardo and Isabel Allende's In the Midst of Winter are all going strong. On the young adult front, Turtles All the Way Down by John Green and The Hate U Give by Angie Thomas are the strongest sellers, and for children's books, there is a Dragons Love Tacos window display, and Dragons Love Tacos 2: The Sequel by Adam Rubin and Daniel Salmieri is on the store's bestseller list.
Kleindienst said that Left Bank has only a few events left for the year, with the last in-store event scheduled for this week. She also has not brought on any additional help for the season, but the past two weekends have been so busy that she may reconsider. "This past Saturday was breathtaking, literally," she explained. "It was an aerobic experience."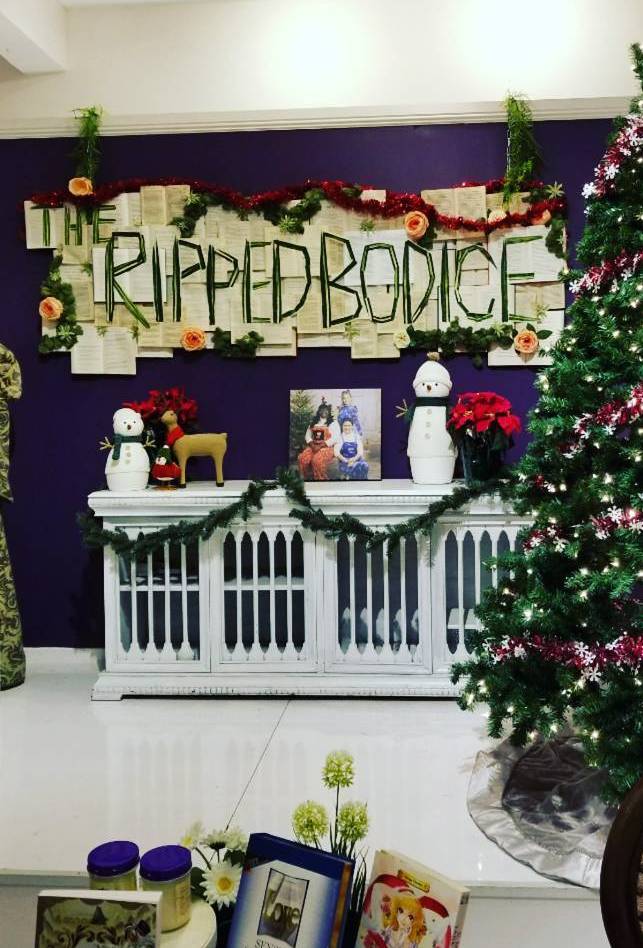 For their second holiday season, Bea and Leah Koch, the owners of the romance-only bookstore The Ripped Bodice in Culver City, Calif., have drawn from what they learned during last year's holidays to make shopping for gifts easier and more inviting. Leah Koch explained that while the store always does "blind dates with a book," they are wrapped with Christmas wrapping paper this time of year and are "moving like crazy." For the first time, the store is offering curated gift boxes that are already wrapped and assembled. They come at two different price points and are based on the Bennet Sisters from Pride and Prejudice; both contain a book, and one comes with a canister of tea and a pair of socks, while the other has nail polish and a necklace. Said Leah Koch: "Anything that makes it easier for people to just grab and go is good."
The Koch sisters have also put out a table of their favorite books from 2017, and all of those are doing very well. The gift book Women's Libation!: Cocktails to Celebrate a Woman's Right to Booze by Merrily Grashin is also selling great, and Leah Koch reported that the holidays are the store's best times for sideline sales. Some of the bestsellers include tea, new lines of lipstick and nail polishes, mugs and a variety of store-branded merchandise, including a calendar featuring their dog. The Ripped Bodice has also created an elaborate holiday window display featuring a menorah made of books; last year, the store had a Christmas tree made out of books.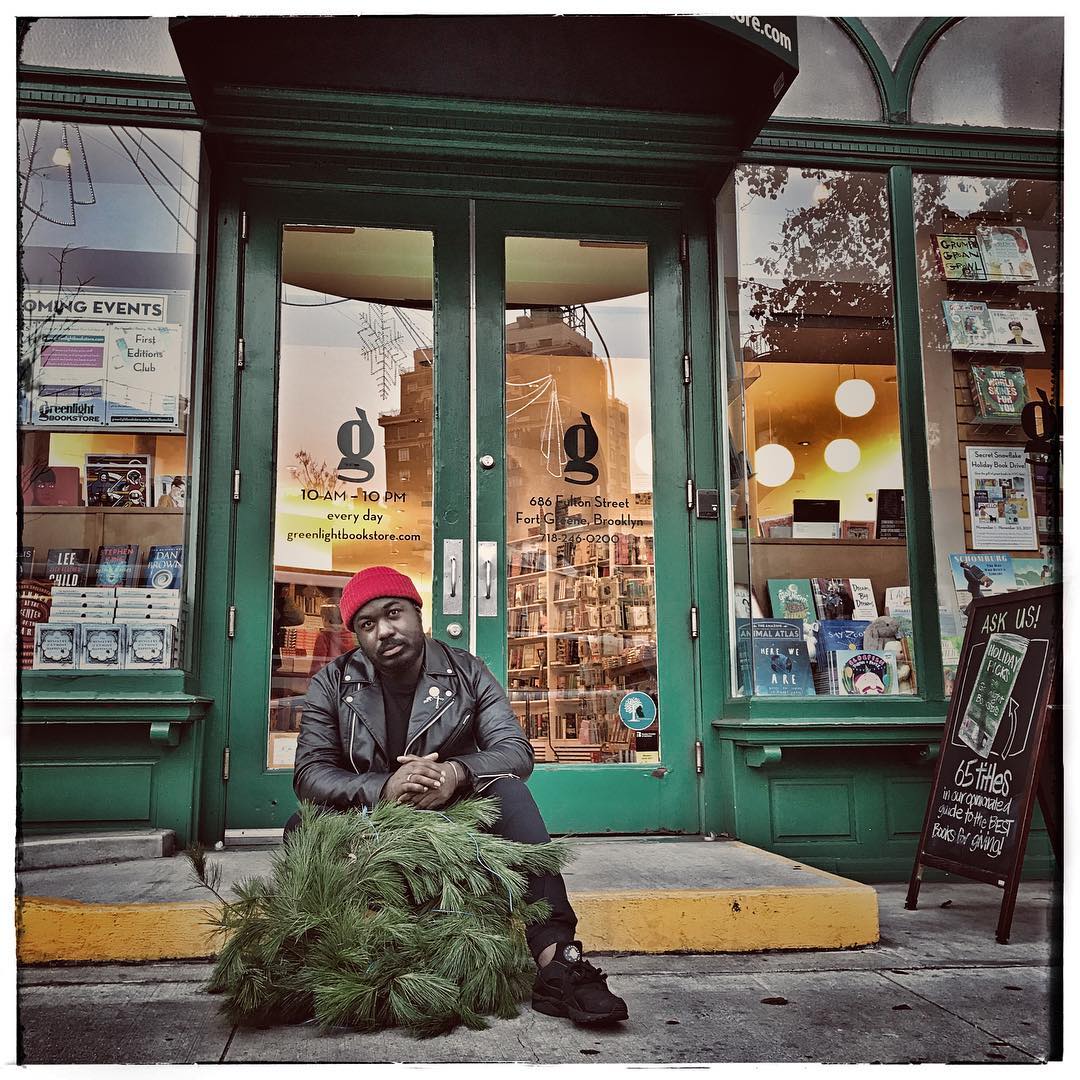 Getting ready at Greenlight
In Brooklyn, N.Y., Greenlight Bookstore in Fort Greene and Prospect Lefferts Gardens saw a slight holiday uptick in the week leading up to Thanksgiving, with Small Business Saturday then kicking things into high gear. Co-owner Rebecca Fitting reported that as of this week, it "feels like each day is building steadily upward," and she expects each weekend between now and Christmas to take a big jump as well. Among the big sellers for adults are Jennifer Egan's Manhattan Beach, Min Jin Lee's Pachinko, Men Explain Things to Me by Rebecca Solnit and Obama: An Intimate Portrait. For children, Good Night Stories for Rebel Girls has been a "runaway self publishing success story." She added that new and old titles by Jesmyn Ward and "all-things-Didion" are selling "hand over fist."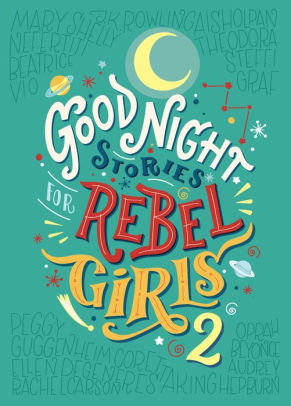 Fitting said that, typically, Greenlight does not carry many self-published books without a local connection, but demand for Rebel Girls was so high that they'd be losing out if they didn't have it in stock. She was also surprised about the recent success of Men Explain Things to Me-- the book seemed to have leveled off months ago, but has jumped back up recently due to "current events." They are "chasing" Souza's Obama, along with a handful of bestsellers including Pachinko, but she's optimistic those will all "work themselves out soon." In an effort to both round out their selections and raise overall profit margins, Fitting and her co-owner Jessica Stockton Bagnulo have been "really bullish" this year on children's gifts and toys. So far, it is well received, and Fitting remarked that she's heard customers say that they hadn't intended to do so much shopping in the store, but "then their arms were full with multiple books and gifts."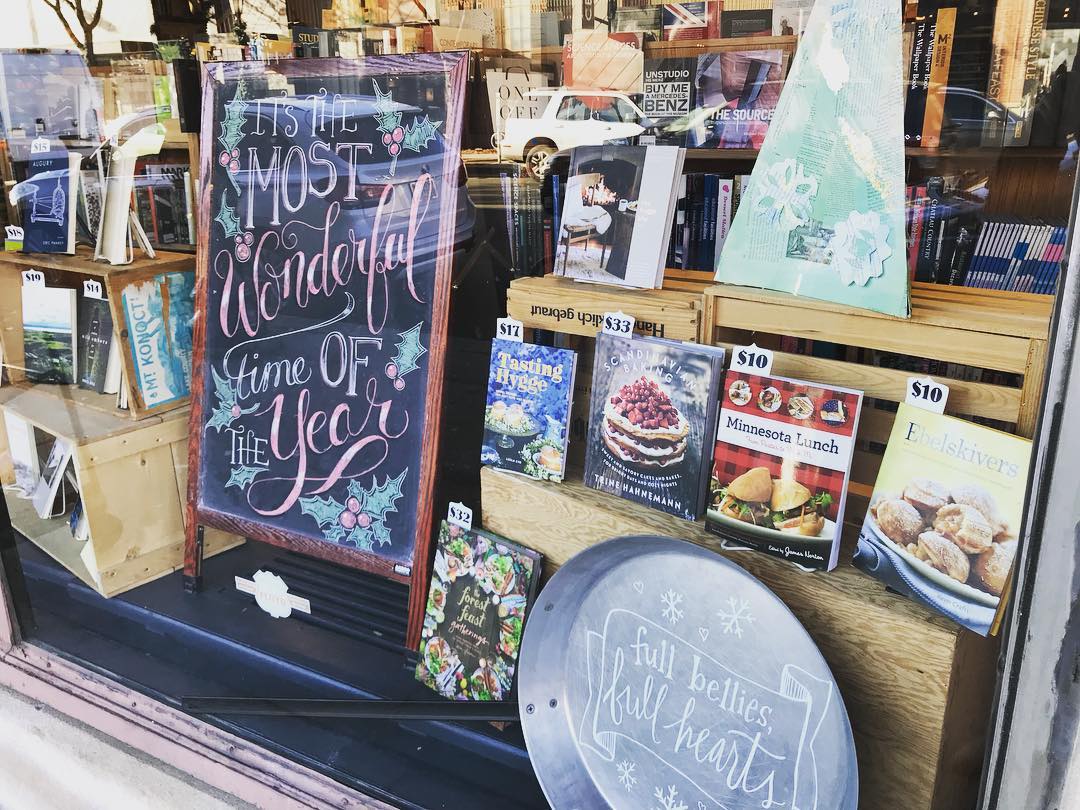 Holiday window at Magers & Quinn
At Magers & Quinn Booksellers in Minneapolis, Minn., assistant manager Annie Metcalf said that sales have certainly picked up since Thanksgiving on the weekends, while the weekdays are still fairly normal. She expects sales to build steadily over the coming weeks, with the weekend rush increasingly bleeding into the week. Strong sellers include Chris Riemenschneider's art book First Avenue: Minnesota's Mainroom, which has a local focus; Metcalf called it a "home run" for the store. Metcalf also reported a rush on Souza's Obama, and while she pointed to Leonardo Da Vinci as a major book so far, she said that there didn't seem to be a single, breakaway fiction title this year the way Anthony Doerr's All the Light We Cannot See dominated holiday sales a few years ago. Instead, it seems like a wider array of adult fiction titles, driven by staff recommendations, are doing well.
Magers & Quinn has only a couple of traditional author events left for the year. For the most part, December events consist of casual meet-and-greets with authors, who stop by the store on weekends to meet and chat with customers. This way, customers can still get signed books and meet authors but the events are much less disruptive. Upcoming guests will include Chef Sean Sherman and writer Beth Dooley, the pair behind the cookbook The Sioux Chef's Indigenous Kitchen; Dave Page, author of F. Scott Fitzgerald in Minnesota: The Writer and His Friends at Home; and a variety of children's book authors. --Alex Mutter