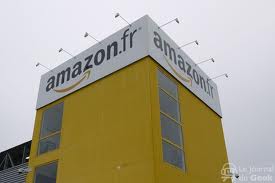 If only in the U.S...
Following a two-year investigation by its consumer fraud agency, the French government has filed a complaint with the Paris Commerce Court against Amazon for "abusing its dominant position with some suppliers," Le Parisien (via Reuters) reported. The Economic Ministry is seeking a fine of €10 million (about $11.8 million).
"The [Amazon] platform imposes unbalanced relations to its vendors," Loic Tanguy, an official at the consumer fraud agency, DGCCRF, told Le Parisien, which added that Amazon can, for example, unilaterally change contract terms or suspend contracts it has with the more than 10,000 French companies using its platform to sell their goods.