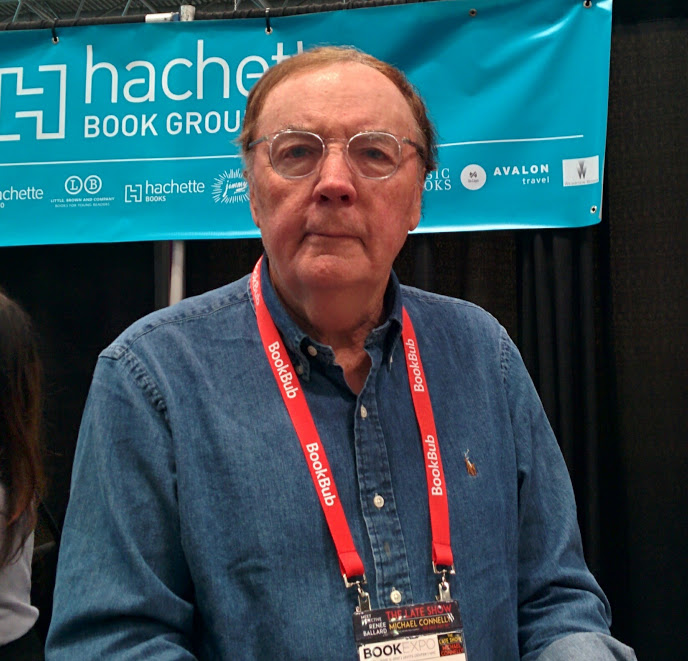 James Patterson at BookExpo earlier this year
As part of his Holiday Bookstore Bonus Program, James Patterson will distribute grants totaling $350,000 (up $100,000 over previous years) to more than 300 independent booksellers this year. The program, which awards individual booksellers amounts ranging from $750 to $1,250, is handled in conjunction with the American Booksellers Association. A complete list of recipients is available at BookWeb.org/bonus.
The grant application asked one question: "Why does this bookseller deserve a holiday bonus?" Patterson selected winners from bookstores across the country, with many of the recipients coming "from areas hard hit by natural disasters, including Blue Willow Bookshop in Houston, Copperfield's in Napa, and various stores in Florida," Bookselling This Week reported, adding that nominated booksellers "were praised for their perseverance in the face of these hardships, as well as for their contagious enthusiasm, skilled handselling, innovation, and, most importantly, dedication to books and reading."
"I was thrilled to increase the donation amount of this year's bonuses given the overwhelming response we've had to past campaigns," said Patterson. "This holiday season, in particular, underscored how deserving these booksellers are--many of the recipients came from stores that dealt with major damage from hurricanes and wildfires, in addition to the challenges they faced in an ever-changing retail environment. These bonuses are my humble acknowledgment of their commitment to putting books into the hands of readers, and I hope these grants make a positive difference in their lives."
American Booksellers Association CEO Oren Teicher commented: "With this expansion of his Holiday Bookstore Bonus Program, James Patterson continues to demonstrate his extraordinary commitment to literacy and independent booksellers. In a year that has proved so challenging to many booksellers because of natural disasters, we are even more grateful. Thanks to his ongoing generosity, over twice as many independent booksellers who are working so hard to serve their communities by connecting authors and readers of all ages will receive well-earned bonuses."