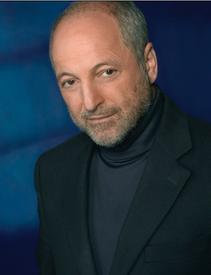 photo: Sigrid Estrada
André Aciman is the author of Call Me by Your Name (Picador, October 2017; now a major motion picture), Enigma Variations (FSG, January 2017; available in paperback from Picador January 9, 2018), Eight White Nights, Out of Egypt, False Papers, Alibis and Harvard Square, and is the editor of the Proust Project. He teaches comparative literature at the Graduate Center of the City University of New York and lives with his wife in Manhattan.

On your nightstand now:

Journey by Moonlight by Antal Szerb (NYRB Classic). Haven't figured it out yet!

Favorite book when you were a child:

Treasure Island and Wuthering Heights: I started reading classics very early, and in many ways the great authors of the past have determined my taste for books. I judge most books by the first few sentences of the opening chapter. It's almost as unfair as judging a book by its cover, but the first three to four sentences give you a sense of the temperament, the attitude, the schooling, call it even the behavior, the overall orientation of the author--the author's fundamental taste. If we don't share the same taste, I stop reading.

Your top five authors:

Stendhal
Dostoyevsky
Thucydides
Austen
Proust

All five share one thing in common: they are constantly trying to figure out human motivation, which is another way of saying that they are committed to fathoming human psychology. That they all assume people lie to others as well as to themselves does not mean they are pessimists; it just means they are struggling to remain disabused. They don't trust others--or themselves.

Book you've faked reading:

Moby-Dick: Too long. Great prose. But not for me.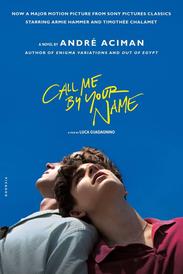 Book you're an evangelist for:

Proust's Remembrance of Things Past changes how you read your life and people in general. We are all sick and twisted, but sick or twisted and definitely obsessive does not mean we lack charm, knowledge, even brilliance, or that we are incapable of this strange, unwieldly thing called passion.

Book you've bought for the cover:

Mikhail Lermontov's A Hero of Our Time. The portrait of the author as a young soldier won me over. I knew what awaited me. I read the whole book in a few hours in my bedroom in Rome at the age of 15. It taught me things I wouldn't have discovered otherwise: why we do things that go against our nature, why we spite people, why sarcasm and irony are so vital a mask and why with very best intentions we opt for the worst.

Book you hid from your parents:

Stoker's Dracula. I was seeing a girl at the time who recommended I read it. She also recommended Tolkien. I knew my father would consider either one fluff.

Book that changed your life:

Ovid's Metamorphoses taught me everything I needed to know about desire and how strange are the pathways of desire. I thought I was weird because I desired, until I realized that every person on this planet is driven by desire. They just couch it better; I eventually learned to couch it, too.

LaFayette's The Princesse de Clèves: Possibly my favorite novel. Because it is about how two individuals who are madly and hopelessly in love learn to hide and ultimately to stifle that love.

Favorite line from a book:

"The past is a foreign country; they do things differently there." --from The Go-Between by L.P. Hartley

I quoted that line in Enigma Variations. How we alter the past is what allows us to live. And with writers and memoirists, how we hijack true facts to allow us to live with them.

Five authors whose works you'll never part with:

Shakespeare
Dante
Goethe
Homer/Ovid
Joyce

Without them, what is there?

Book you most want to read again for the first time:

Dostoyevsky's The Idiot

The problem is finding the time. It was a brilliant book, and it taught me that a good writer is interested in how warped everyone is. I thought I was the only living being struggling to hide how warped I was. It was good to know there were others.

The best-written book in the English language:

The King James Bible. There is something unforgettably stately in the cadence of its prose. It reminds me that stateliness, even when it is to the point and remains irreducibly plain and simple, is the most luminous state a writer could aspire to.