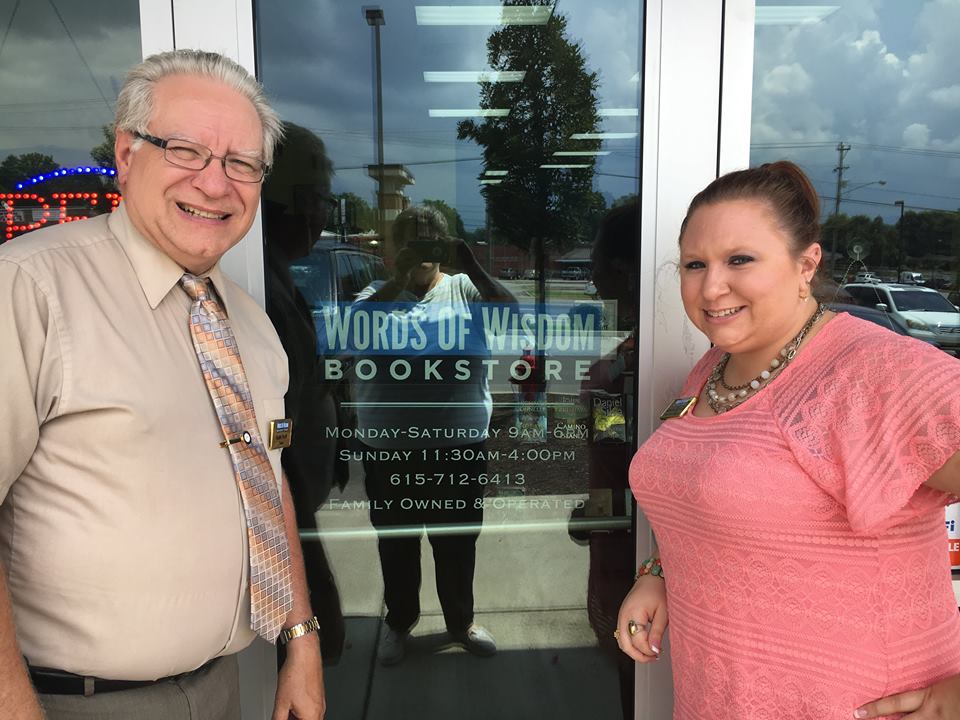 Owner Ken Pruitt and manager Rebekka Pruitt
Words of Wisdom Bookstore, which opened in Nashville, Tenn., only this last August, is closing at the end of the month.

In a Facebook post, the store said, "We can no longer sustain a viable presence at this store. We have appreciated your business. We hope to continue online in the coming days. We especially want to thank those of Nashville's writing community who have so kindly supported our efforts. We have made a great number of friends during this venture; you have truly blessed us."
In September, the store launched a $3,000 GoFundMe campaign because sales had "fallen very short of projections." The campaign raised only $335.

Words of Wisdom is owned by Ken Pruitt, an author, publishers' rep, minister, consultant and national educational speaker, and managed by Pruitt's daughter, Rebekka Pruitt, who had earlier worked at the now-defunct Family Christian Bookstore in Nashville.

The 1,400-square-foot store carries fiction and nonfiction books, as well as a large collection of works by local authors, children's and religious titles, some music and DVDs, professional and curriculum materials for teachers, and greeting cards.