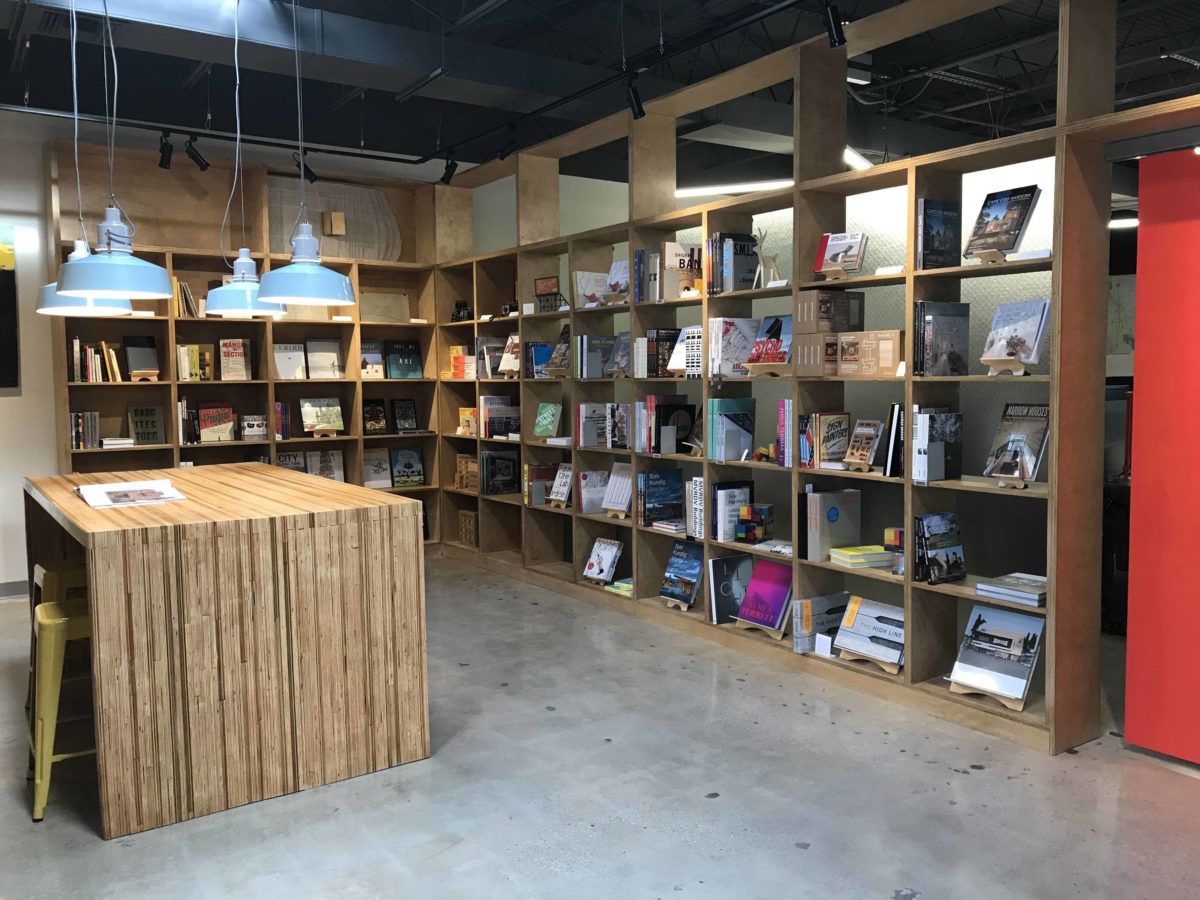 Co_Lab Books launched this month with a soft opening in Baltimore's Old Goucher neighborhood. A grand opening is planned for January. Baltimore Magazine reported that "when architects Megan Elcrat and Phillip Jones opened Co_Lab co-working space in the spring of 2016, they envisioned the front portion of the building would one day become a bookstore with a focus on architecture and design. That time has come."
"We were hungry for a design bookstore in Baltimore. We just thought there was a hole there," said Elcrat. "We're trying to be more holistic about design.... Having a storefront presence is kind of an excuse to hang out with people."
The bookshop's "look is clean and minimalistic, modern with wooden shelves, paintings by local artists on the walls, and a large, well-lit wooden table at its center, ideal for browsing some of the large art books," Baltimore Magazine wrote, adding that subject matter includes architecture theory and criticism, how-to guides, typography, crafts and DIY, city living and urban planning, with a Baltimore section that will expand next year.
Elcrat told Technically Baltimore that while bookselling is now big business online, a design bookstore with one-of-a-kind offerings has real-life appeal: "A design bookstore is a very particular thing that you really should see in person. Some of these books are really beautiful and I think they deserve a brick and mortar space."