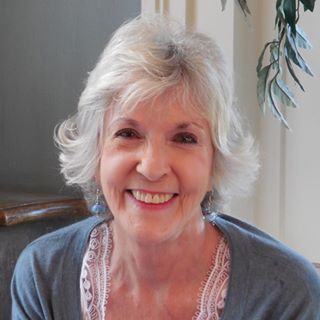 Sue Grafton
Sue Grafton, the "prolific author of detective novels known for an alphabetically titled series that began in 1982 with A Is for Alibi," died December 28, the New York Times reported. She was 77. With the publication of Y Is for Yesterday last August, Grafton's alphabetical series now ends, according to her daughter, Jamie Clark, who wrote on the author's Facebook page: "She was adamant that her books would never be turned into movies or TV shows, and in that same vein, she would never allow a ghost writer to write in her name. Because of all of those things, and out of the deep abiding love and respect for our dear sweet Sue, as far as we in the family are concerned, the alphabet now ends at Y."
Grafton's husband, Steven F. Humphrey, said her illness prevented her from making any progress on the planned final book in the series, though she did have the title: "She always said that last book would be Z Is for Zero. She'd been saying that for 30 years."
Before starting the alphabet series, Grafton had written seven novels, but then found her inspiration for the bestselling series from Edward Gorey's macabre 1963 book The Gashlycrumb Tinies ("A is for Amy who fell down the stairs") and the creation of Kinsey Millhone, who was introduced in A Is for Alibi like this: "My name is Kinsey Millhone. I'm a private investigator, licensed by the state of California. I'm thirty-two years old, twice divorced, no kids. The day before yesterday I killed someone and the fact weighs heavily on my mind."
The Millhone books "routinely made bestseller lists," the Times noted. "They also established a star female presence--both character and author--in a genre that leaned heavily male."
Grafton's honors include being named a Grand Master by the Mystery Writers of America; the Lifetime Achievement Award from the Private Eye Writers of America; the Ross Macdonald Literary Award; the Cartier Diamond Dagger Award from Britain's Crime Writers' Association; the Lifetime Achievement Award from Malice Domestic; the Anthony Award given by Bouchercon; and three Shamus Awards.