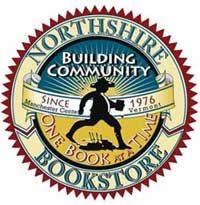 Northshire Bookstore, with locations in Manchester, Vt., and Saratoga Springs, N.Y., has launched the Open Mind Scholarship, which is designed to honor "the diversity of thought, feelings, information and perspectives found in books, as well as the power of books to change people's lives." Each year the Northshire will award $1,000 scholarships to two college-bound high school seniors, one from New York and one from Vermont. To enter the contest, students must write up to one page on how a book has exposed them to something new and how it has impacted their lives.
"We've gotten feedback from many different spectra of people's political and ideological beliefs, opposing books that we carry of the alternate belief," Northshire co-owner Chris Morrow told the Manchester Journal. "This isn't isolated to Republicans or Democrats, it's all over the place.... I've been wanting to do a scholarship program for a few years, and in the last year or two the need for people to see what we have here with open minds has become more apparent. The core value of an independent bookstore is to be unbiased in what we present, and to give the community access to all kinds of ideas and information and entertainment."
He added that feedback has already been positive, and that the message is vital to Northshire's mission: "We live in a day and age where I feel like open, unbiased analysis and access to ideas and information is challenged. That's not the direction we want to go as a society. We're just doing our tiny part to make sure that people know that we can, and do, sell any book that's been published."