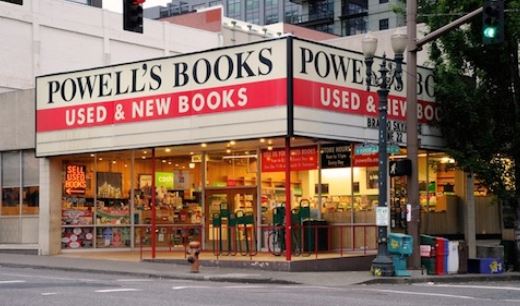 The staff at Powell's Books, Portland, Ore., shared some of their 2018 Reading Resolutions, including:
"My resolution is twofold: Read 30 books, and read more trans writers and writers of color. 2017 was a year of diverse reading for me, but there are still voices that need to be better represented in my reading lists." --Gary L.
"Gravity's Rainbow. Definitely. Maybe. Probably not." --Drew P.
"Every year for the past few years I have made an effort to be more socially conscious when reading. I try to read books by people from a wide variety of backgrounds (women, POC, LGBTQ+, etc.). I will continue this practice in 2018, while also continuing my practice of only reading something if I love it. If I am not into it, I am not afraid to leave it unfinished. There are too many books in this world to get hung up on a mediocre one." --Erin K.
"Every year I try to read a handful of books that my coworkers are raving about that do not fall into the genres that I usually read. I find that it forces me out of my reading habits, and I discover great books that I would not normally encounter." --Amy W.
"My book resolutions are to seek out books written by women of color, and to read the last five years of Hugo Award-winning novels. It's gonna be a good year!" --Azalea M.