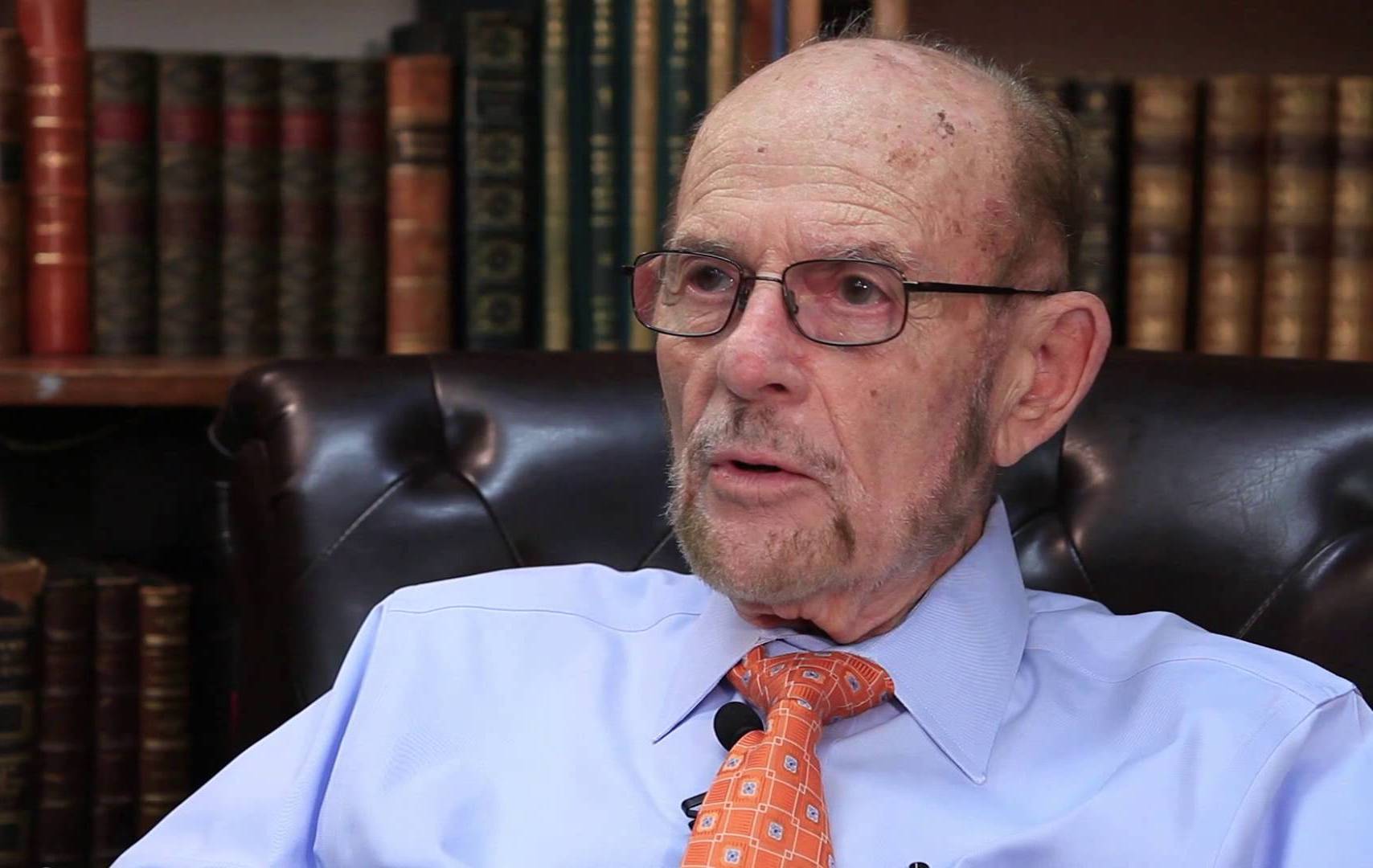 Fred Bass
Fred Bass, owner of the iconic Strand Book Store who continued to work the buying desk far into his 80s, died January 3 at his home in New York City. He was 89.
Born on June 28, 1928, in Manhattan's East Village, Bass was the son of Shirley Vogel and Benjamin Bass, both immigrants. Benjamin Bass founded the Strand in 1927 in what was then Book Row, which at its height had nearly 50 bookstores.
By the age of 13, Fred Bass began working for the family business, mostly scouting books, shelving and sweeping. Bass worked alongside his father until 1978, when Benjamin Bass died.
Bass attended DeWitt Clinton High School in the Bronx and later graduated from Brooklyn College with a major in literature. He was drafted into the army in 1950 and served in the Korean War, reaching the rank of sergeant. In 1952, he met his soon-to-be wife Patricia, whom he married after three dates. They were married for 66 years and had two children: Stephen Randolph Bass, who died in 2001, and Nancy Bass Wyden, who began working at the Strand at the age of 25 and has been co-owner for many years with her father.
"I grew up at the Strand, at first sharpening pencils, shelving books and answering phones," said Nancy Bass Wyden. "For over 30 years, I have had the privilege of working alongside of my dad managing the store. He never had an office and loved when customers told him they enjoyed 'getting lost in the stacks'. He spent all of his time behind his buying desk, eager to see what treasures would come across it. He felt working with books was the best job in the world.
"The store has survived and thrived through the Depression, competition from the other Book Row stores, big box stores, e-readers and Amazon. It is now a must-stop for established and aspiring writers. My grandfather and dad dedicated their lives to making it a cultural center of New York City. It is my honor to work to carry my family's 90-year legacy forward."
Bass's son-in-law, Senator Ron Wyden (D.-Ore.), added: "Fred Bass was a vintage New Yorker who adored his wife and family, never hesitated to help employees when they fell on hard times, and built a bookstore that became renowned around the world. It wasn't easy. Fred bounced around the foster care system after his mother died, he worked six days a week for years--often sleeping all day Sunday--and guided the store through some very lean days. Into his 80s, he especially enjoyed sitting on a stool in front of the store to, as he said, 'promote smooth traffic flow.' Fred also became celebrated for the famous quiz about books he devised for job seekers--and laughed uproariously about how in the age of Google they just looked for the answers online."
Besides the main store at Broadway and 12th Street, the Strand has kiosks at Central Park and Times Square and a "shop within a shop" at Club Monaco on Fifth Avenue. In recent years, the Strand made various renovations to its space, developed a healthy author events program and sold more new books in addition to its staples of used and rare books. Last June, the Strand celebrated its 90th birthday.